WhatsApp group for NT
I created a WhatsApp group for NT. Join in guys.
221213 External Auditor|489 - 70pts - SS NT
01|12|15 - Applied visit visa online
16|05|16 - Visited Sydney (decided to pursue migration plans)
21|07|16 - Applied CPAA membership assessment
31|07|16 - PTE-A L|S|W|R (73|79|78|77)
01|08|16 - Submitted CPAA migration assessment
01|08|16 - CPAA qualified as Associate member
16|09|16 - EOI updated, decreased by 5 pts.(age)
20|09|17 - EOI 190 - NT (delayed due to show money req.)
- collating requirements for NT SS application
18|10|17 - Submitted NT SS application (praying for + result)
18|04|18 - Expected to get NT feedback on my application
24|04|18 - 190 not successful,
- was offered 489 instead and accepted offer
- engaged with agent for visa application submission.
26|04|18 - Invited to apply for SS visa 489 - Northern Territory
02|05|18 - PCC processing
20|05|18 - Medical
06|06|18 - Visa payment
15|09|18 - happy na birthday pa, visa grant pa.. TYL)
0

LOL
0

Awesome
0

Informative
0

Artistic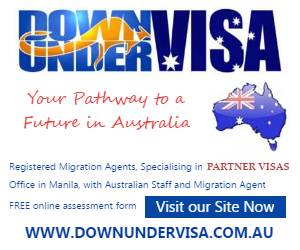 Blogs at PinoyAu - Source of Useful Tips and Guides for Pinoys in Australia
New SimplyStall Mobile App!

Hi everyone!
I'm very happy to announce PinoyAu Forum's new app called "SimplyStall" . It's a new Gumtree like service for Pinoys in Australia but in a way better!
So if you have any items just collecting dust? Why not convert it to cash?
If you are selling new items or products or wish to give an item away for free then this might be a good avenue for you.
This project is a new initiative to unify and have a common portal for Pinoys in Australia to sell and share stuffs.
It's now available on Google Play and Apple App Store.
Please do try it out. I'd appreciate if you can help me spread the good news and start selling your old or new stuffs.
(click X on the upper right corner or click outside this box to close)