Howdy, Stranger!
It looks like you're new here. If you want to get involved, click one of these buttons!
Categories
3.9K

Seek/Share Immigration Advice

1.4K

General Topics on Life in Australia

2.5K

Resident's corner - Latest Happenings, Offerings, in specific State, Suburb, City

1.8K

Free Ads - Section

140

Anything Goes

61

News
Temporary Accommodation - (3-month Duration)
Hi!

I will be having my internship at the Australian Academy of Sciences starting this June 2018 so I am wondering if anybody knows a cozy place to stay near/accessible to that area?

Any leads would be appreciated. Cheers!

Student Visa - Subclass 574 (SVP) with De Facto Partner

May 17, 2014 - IELTS Exam (Acad) (L, R, W, S)
May 30 2014 - IELTS Results (L-8.5, R-8.0, W-7.0, S-7.5) O- 8.0
June 27, 2014 - Medicals at NHSI
July 21, 2014 - Lodged at VFS Cebu
July 22, 2014 - Received acknowledgment from Embassy
July 23, 2014 - VISA GRANTED!
July 30, 2014 - IED in Perth

June 24 2016 - Submitted WA OQU Assessment
June 27 2016 - Received WA OQU Assessment Results - Positive!
Jan-Apr 2017 - Gather docs for Skills Assessment
May 10, 2017 - Submitted VETASSESS Application (Online)
CHEMIST - 234211
May 17, 2017 - Got a call from VETASSESS for add'l docs
May 18, 2017 - Submitted add'l docs requested
May 26, 2017 - VETASSESS Results - POSITIVE (Chemist)
Sept 27, 2017 - IELTS Exam (GT) - S
Sept 30, 2017 - IELTS Exam (GT) - L,R,W
Oct. 13, 2017 - IELTS Results - (L-8.5, R-8.0, W-7.0, S-9.0)
Overall: 8.0

"To God be the Glory"
0

LOL
0

Awesome
0

Informative
0

Artistic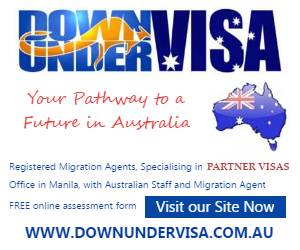 Blogs at PinoyAu - Source of Useful Tips and Guides for Pinoys in Australia
New SimplyStall Mobile App!

Hi everyone!
I'm very happy to announce PinoyAu Forum's new app called "SimplyStall" . It's a new Gumtree like service for Pinoys in Australia but in a way better!
So if you have any items just collecting dust? Why not convert it to cash?
If you are selling new items or products or wish to give an item away for free then this might be a good avenue for you.
This project is a new initiative to unify and have a common portal for Pinoys in Australia to sell and share stuffs.
It's now available on Google Play and Apple App Store.
Please do try it out. I'd appreciate if you can help me spread the good news and start selling your old or new stuffs.
(click X on the upper right corner or click outside this box to close)