Howdy, Stranger!
It looks like you're new here. If you want to get involved, click one of these buttons!
Categories
3.9K

Seek/Share Immigration Advice

1.4K

General Topics on Life in Australia

2.5K

Resident's corner - Latest Happenings, Offerings, in specific State, Suburb, City

1.8K

Free Ads - Section

140

Anything Goes

61

News
Changes to South Australia State Sponsorship
Hi all,

I thought of posting this topic to help our fellow kababayans wanting or considering state sponsorship in South Australia or could be impacted by the recent and/or upcoming changes to GSM by SA.

1. SA graduates seeking SS
a. SA graduates will now need to have been working for the last 3 months in a skilled occupation at the time of application. This enables Immigration SA to collect appropriate evidence to verify applicants' current employment in South Australia and ensure that good employment outcomes are occurring. Note: some occupations require longer work experience to be able to qualify for SS
b. This is effective to all applications submitted after 28 May 2018

2. Chain migration
Changes are being made effective from 1 July 2018 to Immigration SA's chain migration pathway to ensure that this remains an option for families seeking to reunite with an immediate family member in South Australia
a. The pathway will now be offered for the provisional 489 visa only. It is important that migrants in this pathway are genuinely settling with or near their family member and not using this as a pathway to settle in other states.
b. The existing family member in South Australia will need to have resided in South Australia for at least 24 months, rather than 12 months. This ensures closer ties and commitment to South Australia
c. The existing family member in South Australia should be a permanent resident, Australian citizen or South Australian State nominated provisional visa holder (489 visa). Meaning, immediate relatives of a 489 visa holder currently in SA and satisfied the residency requirement can apply SS using chain migration and access a wider list of occupations.

To sum it up, the above changes are both positive and not so positive. Positive for those who have family/relatives in SA who are 489 holders 'coz they can apply for chain migration.
Not so positive for international graduates of SA 'coz of the employment requirement.

Things are getting tougher and tougher now especially for international students but I believe South Australia is still an attractive state for SS and good in supporting migrants.

I hope not but soon they will control their SS scheme so let's maximise the opportunity while it lasts.

Cheers



I'm Australian in paper but pinoy in form....Living in the most liveable city in the world...Melbourne! Oi, oi, oi!!!



0

LOL
1

Awesome
2

Informative
0

Artistic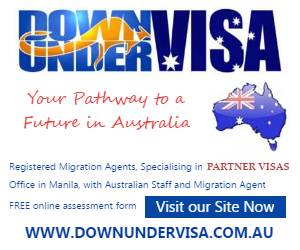 Blogs at PinoyAu - Source of Useful Tips and Guides for Pinoys in Australia
New SimplyStall Mobile App!

Hi everyone!
I'm very happy to announce PinoyAu Forum's new app called "SimplyStall" . It's a new Gumtree like service for Pinoys in Australia but in a way better!
So if you have any items just collecting dust? Why not convert it to cash?
If you are selling new items or products or wish to give an item away for free then this might be a good avenue for you.
This project is a new initiative to unify and have a common portal for Pinoys in Australia to sell and share stuffs.
It's now available on Google Play and Apple App Store.
Please do try it out. I'd appreciate if you can help me spread the good news and start selling your old or new stuffs.
(click X on the upper right corner or click outside this box to close)