Howdy, Stranger!
It looks like you're new here. If you want to get involved, click one of these buttons!
Categories
3.7K

Seek/Share Immigration Advice

1.4K

General Topics on Life in Australia

2.3K

Resident's corner - Latest Happenings, Offerings, in specific State, Suburb, City

1.8K

Free Ads - Section

139

Anything Goes

58

News
Check out the new 2017-2018 Medium and Long Term Strategic Skill List (MLTSSL) and Short‑term Skilled Occupation List (STSOL) - formerly known as SOL and CSOL
here
Working in government office in AU.
Who is working in a government office in AU? Are PR allowed to work in government offices or you need to a be an AU citizen?
221213 External Auditor|489 - 70pts - SS NT
01|12|15 - Applied visit visa online
16|05|16 - Visited Sydney (decided to pursue migration plans)
21|07|16 - Applied CPAA membership assessment
31|07|16 - PTE-A L|S|W|R (73|79|78|77)
01|08|16 - Submitted CPAA migration assessment
01|08|16 - CPAA qualified as Associate member
16|09|16 - EOI updated, decreased by 5 pts.(age)
20|09|17 - EOI 190 - NT (delayed due to show money req.)
- collating requirements for NT SS application
18|10|17 - Submitted NT SS application (praying for + result)
18|04|18 - Expected to get NT feedback on my application
24|04|18 - 190 not successful,
- was offered 489 instead and accepted offer
- engaged with agent for visa application submission.
26|04|18 - Invited to apply for SS visa 489 - Northern Territory
02|05|18 - PCC - KSA processing
20|05|18 - Medical
06|06|18 - Visa payment





0

LOL
0

Awesome
0

Informative
0

Artistic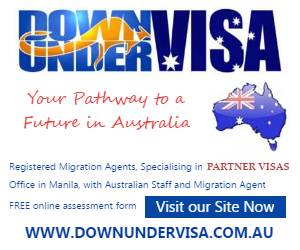 Blogs at PinoyAu - Source of Useful Tips and Guides for Pinoys in Australia
New PinoyAU Forum Android App!
PinoyAU has launched a new Forum Android App in Google Play Store. You can search in playstore using "pinoyau" or by clicking this link. It's currently in Beta so please provide us your feedback here.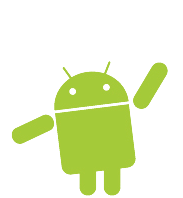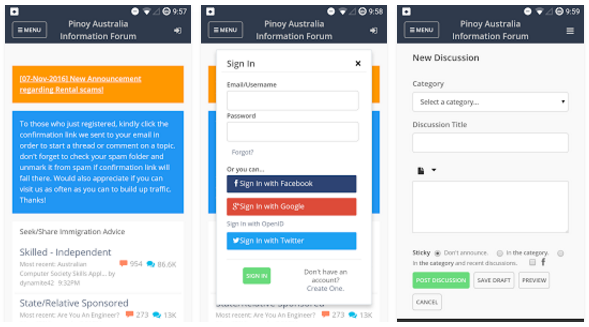 (click X on the upper right corner or click outside this box to close)