Howdy, Stranger!
It looks like you're new here. If you want to get involved, click one of these buttons!
Categories
3.9K

Seek/Share Immigration Advice

1.4K

General Topics on Life in Australia

2.5K

Resident's corner - Latest Happenings, Offerings, in specific State, Suburb, City

1.8K

Free Ads - Section

140

Anything Goes

61

News
NT Migration Occupation List
Hello mga kabayan... tama po ba pagkakaintindi ko sa statement na to sa
http://www.australiasnorthernterritory.com.au/working/bsm/nt-nominated-general/pages/sol.aspx
?
"The Northern Territory (NT) Migration Occupation List includes occupations in demand across the NT.
If your skilled occupation is not on the NT Migration Occupation List but is on the Consolidated Sponsored Occupation List (CSOL) you may still apply for NT Government nomination however, you must provide independent evidence of positive employment prospects in the NT either in your skilled occupation or a closely related skilled occupation and you can demonstrate strong, well established family connections in the NT."
Intindi ko po sa kanya na pag nasa NT Migration Occupation List ang skill mo no need to provide job/ employment ads related to your skilled occupation. So ang kelangan lng magbigay nun is ung mga nasa CSOL? tama po ba?
Thanks in advance.
312111- Architectural Draftsperson

29 July 2015-- Lodged Vetassess
14 Sept 2015-- IELTS result: L:7.5 R:7.5 W:7.5 S:7.0 (yey! Thank you Lord!)
13 Nov 2015-- Friday the 13th... positive result from Vetassess! wooohoo! Thanks be to God!
Jan 2016--Tried my luck to submit EOI for NSW
23 Feb 2016-- ACT open (God answered our prayers)
Mar 2016-- ACT closed
25 July 2016-- QLD open
27 July 2016-- submit EOI for QLD SS
09 Aug 2016-- Invited to Lodge QLD SS --- Happy birthday Singapore!
22 Aug 2016-- Submit docs for QLD SS application
05 Sept 2016-- Got our nomination from QLD. Received our ITA. Thank you Lord!
29 Sept 2016-- SG-COC received (main)
30 Sept 2016-- Medical @ SATA Bedok (main)
03 Oct 2016-- Cleared my medical (main) Thank you Lord!
04 Oct 2016-- SG-COC appeal for wife rejeced
11 Oct 2016-- Wife & Baby's medicals cleared. Thank you Lord!
16 Oct 2016-- Lodge
25 Oct 2016--Wife's SG-COC received and uploaded
27 Oct 2016-- Direc Grant ( Thank you Lord for all your blessing)

All things are possible with God.
His will. His purpose. His timing.
Just pray and believe...

0

LOL
0

Awesome
0

Informative
0

Artistic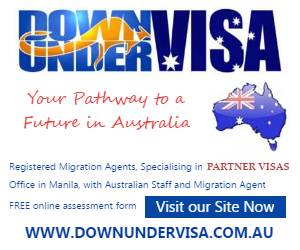 Blogs at PinoyAu - Source of Useful Tips and Guides for Pinoys in Australia
New SimplyStall Mobile App!

Hi everyone!
I'm very happy to announce PinoyAu Forum's new app called "SimplyStall" . It's a new Gumtree like service for Pinoys in Australia but in a way better!
So if you have any items just collecting dust? Why not convert it to cash?
If you are selling new items or products or wish to give an item away for free then this might be a good avenue for you.
This project is a new initiative to unify and have a common portal for Pinoys in Australia to sell and share stuffs.
It's now available on Google Play and Apple App Store.
Please do try it out. I'd appreciate if you can help me spread the good news and start selling your old or new stuffs.
(click X on the upper right corner or click outside this box to close)