Howdy, Stranger!
It looks like you're new here. If you want to get involved, click one of these buttons!
Categories
3.9K

Seek/Share Immigration Advice

1.4K

General Topics on Life in Australia

2.5K

Resident's corner - Latest Happenings, Offerings, in specific State, Suburb, City

1.8K

Free Ads - Section

140

Anything Goes

61

News
vetassess negative result
Hi. Just posting and seeking for any insights.

Bale nagsubmit ako ng assessment sa vetassess as vocational teacher but I got a negative result. I would probably received ung letter coming from vetassess by 1st week ng Nov and found out what was the reason kung sasabin man nila.

I am working here in Singapore as vocational teacher for the last 8 years and on the same company. Graduate ako ng BS Fine Arts and been teaching design related stuffs here sa current job ko. I was initially hired as digital media design teacher but then I was transfered to another department Multimedia Tech but still teaching design.

I just want to ask sana esp dun sa mga naka exp ng negative outcome kung ano ung step na ginawa nila. I have already sent a request for review if ever na di ok probably a re-assessment. tanong ko na lang din kung sa re-assessement ba pwed magsubmit ng new evidences?

Would it be better to get an agent (kaso medyo mapapamahal nga lang which I am trying to avoid last resort na un) para sa re-assessment? or better to get an advice from vetassess? they this service kasi that they can advice regarding sa mga document na isasubmit for AUD130 ata.

salamat po mga kababayan.
??-Sep-12 = Vetassess Assessment submitted for Vocational Teacher
??-Nov-12 = Vetassess Assessment NEGATIVE (BS Fine Arts Degree - class of '97 - is ONLY equivalent to Adv Diploma in OZ Edu System)
Dec 12 to Apr 13 = HIATUS - Prayed for wisdom...
??-May-13 = Decided to give it one more shot, gathered all docs for ACS Assessment
1-Jul-13 = ACS Submission of documents (223211 ICT Trainer)
1-Oct-13 = ACS Result (Positive)
5-Oct-13 = Registered for IELTS Exam
9-Nov-13 = IELTS Exam
21-Nov-13 = IELTS L(8.5) R(8) W(6.5) S(7) - (Did not met the required mark for Writing)
26-Nov-13 = IELTS Remarking requested for writing
14-Jan-14 = IELTS Remark L(8.5) R(8) W(7) S(7) - (points requirement met for language)
15-Jan-14 = Started looking for 5-8 Job Ads as required in ACT SS (Skill is listed as 'Limited' in ACT occupation list)
4-Feb-14 = Submitted EOI
15-Feb-14 = Submitted job ads and other requirement for ACT verification
18-Feb-14 = Verification result is Positive. Gathering docs for ACT nomination. Was given 30 days to submit nec docs.
26-Feb-14 = Submitted and paid ACT nomination
26-Jun-14 = SS (ACT) CO Assigned
10-Jul-14 = Rcv a 190 visa application from DIBP (ACT SS Nomination)
09-Aug-14 = lodge Visa 190 application
09-Aug-14 to 09-Oct-2014 = gathering uploading of documents
10-Oct-14 = CO Assign. GSM Adelaide Team 6. CO requested a few documents
29-Oct-14 = Requested english evidence for mother-in-law
12-Nov-14 = decided to pay for the EEC (para di ma-stress si mother-in-law)
25-Nov-14 = Blessed email received. VISA Grant 190. Praise God and thanks to this forum.
IED = 29 Mar 2015
0

LOL
0

Awesome
0

Informative
0

Artistic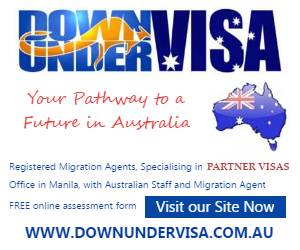 Blogs at PinoyAu - Source of Useful Tips and Guides for Pinoys in Australia
New SimplyStall Mobile App!

Hi everyone!
I'm very happy to announce PinoyAu Forum's new app called "SimplyStall" . It's a new Gumtree like service for Pinoys in Australia but in a way better!
So if you have any items just collecting dust? Why not convert it to cash?
If you are selling new items or products or wish to give an item away for free then this might be a good avenue for you.
This project is a new initiative to unify and have a common portal for Pinoys in Australia to sell and share stuffs.
It's now available on Google Play and Apple App Store.
Please do try it out. I'd appreciate if you can help me spread the good news and start selling your old or new stuffs.
(click X on the upper right corner or click outside this box to close)