Howdy, Stranger!
It looks like you're new here. If you want to get involved, click one of these buttons!
Categories
3.6K

Seek/Share Immigration Advice

1.4K

General Topics on Life in Australia

2.3K

Resident's corner - Latest Happenings, Offerings, in specific State, Suburb, City

1.8K

Free Ads - Section

134

Anything Goes

57

News
Check out the new 2017-2018 Medium and Long Term Strategic Skill List (MLTSSL) and Short‑term Skilled Occupation List (STSOL) - formerly known as SOL and CSOL
here
Room for rent - North suburb [VIC]
We're looking for a female housemate. We're currently leasing a 2 bedroom apartment in Lalor and planning to lease the other room.

5 minutes walk to bus stations
7-10 minutes walk to train station
10 minutes walk to Lalor market, Coles and Woolies
5-7 minutes drive to shopping center, gyms,
5 minutes drive to church (Catholic)
40-45 minutes train ride to city (30-35 minutes if driving)
20-25 minutes drive from airport

Rate: 180pw (bills included). PM me for those interested.
Mechanical Engineer || ANZSCO 233512 ||Age: 30pts || Educ: 15pts || Work Exp: 5pts || English: 20pts || TOTAL: 70pts
08.29.2015 - IELTS Schedule
09.11.2015 - Received IELTS Result - FAILED [L8|R7.5|S6|W6.5]
09.14.2015 - submitted requirements to EA for assessment
10.19.2015 - PTE-A Schedule // Received PTE Result - PASSED! [L79|R83|S79|W89]
11.03.2015 - NBI schedule
11.18.2015 - Received EA Positive Result // Submitted EOI - Visa 189
11.22.2015 - Received ITA
11.26.2015 - Lodged Visa 189 application
11.27.2015 - Uploaded Documents, frontloaded NBI [Me and Wife]
12.04.2015 - Medical Exam @ SLEC
12.07.2015 - CO Allocated (GSM Adelaide) -- Requesting Medical Exam Result
12.14.2015 - Medical (Primary) uploaded
07.28.2016 - Medical (Spouse) uploaded
08.01.2016 - Medical (Spouse) cleared
08.09.2016 - Visa Grant *finally*

IED: October 28, 2016


**A river cuts through a rock not because of its POWER but its PERSISTENCE.**
0

LOL
0

Awesome
0

Informative
0

Artistic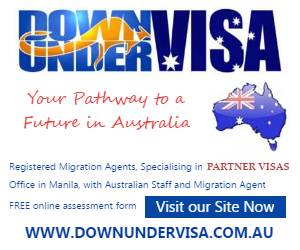 Blogs at PinoyAu - Source of Useful Tips and Guides for Pinoys in Australia
New PinoyAU Forum Android App!
PinoyAU has launched a new Forum Android App in Google Play Store. You can search in playstore using "pinoyau" or by clicking this link. It's currently in Beta so please provide us your feedback here.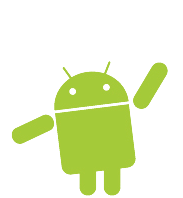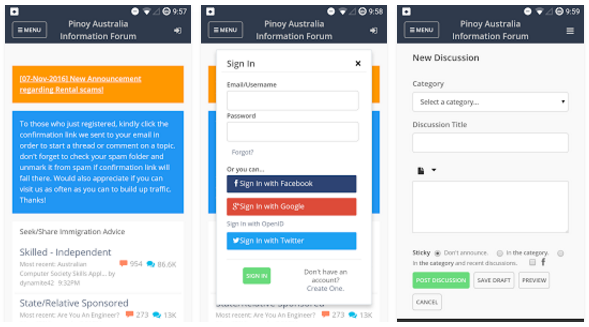 (click X on the upper right corner or click outside this box to close)