Howdy, Stranger!
It looks like you're new here. If you want to get involved, click one of these buttons!
Categories
3.7K

Seek/Share Immigration Advice

1.4K

General Topics on Life in Australia

2.3K

Resident's corner - Latest Happenings, Offerings, in specific State, Suburb, City

1.8K

Free Ads - Section

136

Anything Goes

57

News
Random Members
(29775)
Rebuilding user profile avatar, please refresh the page.
Browse Members
Check out the new 2017-2018 Medium and Long Term Strategic Skill List (MLTSSL) and Short‑term Skilled Occupation List (STSOL) - formerly known as SOL and CSOL
here
Room available in Sydney NSW
We got room available now in Murray St., Merrylands.
1 minute walk to bus stop going to Parramatta station. Please email or message me for further details.
[email protected]
0404915757
Thank you.
09/08/2015 - IELTS speaking exam
09/12/2015 - IELTS listening, reading, and writing exam
09/25/2015 - IELTS (S-6, L-7.5, R-6, W-6 / OBS- 6.5)
10/31/2015 - Lodged visa application for me and my de facto
11/01/2015 - Uploaded our primary documents
11/18/2015 - Medical at St. Luke's BGC
12/02/2015 - Bupa health officer requested additional documents for my health assessment
12/04/2015 - Completed upload of all evidence of de facto relationship
12/08/2015 - CO allocated, requesting my health certificate
02/26/2016 - Bupa uploaded my health clearance on immi
02/27/2016 - informed my CO and updated immi account "information uploaded"
02/29/2016 - Visa 476 grant for me and my fiance' - Thank you LORD! :)
07/02/2016 - Flight to Sydney
09/01/2016 - IED deadline

"To GOD be the GLORY!"
0

LOL
0

Awesome
0

Informative
0

Artistic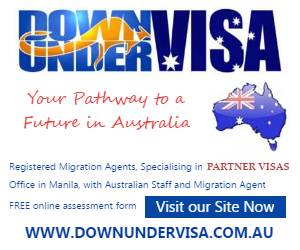 Blogs at PinoyAu - Source of Useful Tips and Guides for Pinoys in Australia
New PinoyAU Forum Android App!
PinoyAU has launched a new Forum Android App in Google Play Store. You can search in playstore using "pinoyau" or by clicking this link. It's currently in Beta so please provide us your feedback here.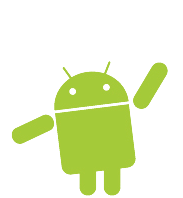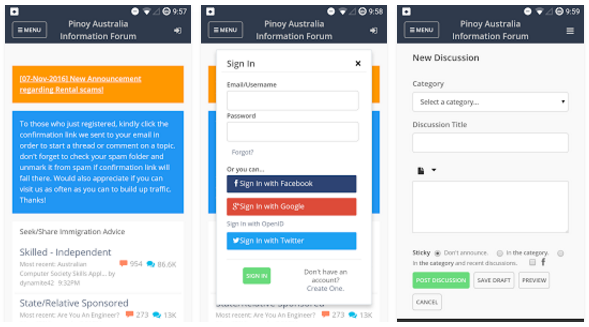 (click X on the upper right corner or click outside this box to close)