Howdy, Stranger!
It looks like you're new here. If you want to get involved, click one of these buttons!
Do you wish to engage a migration agent but it's just to costly? Visa Consort understands your situation and came up with a special year end offer exclusive to all Pinoy AU members! Check our here for
more
info
Dexter17
*Hi guys! I checked my job desc (599915) in ANZSCO and no state is open under SOL, but there is one state (SA) that's open under CSOL. *Recently I got a positive result with Vetasses (4.3 yrs of exp) *Few questions here: -Am I right that Vetasses' PTA is not official and it's still the DIBP that will give me the NEEDED POINTS as per my experience? (I am hoping that DIBP would consider the 2 yrs of exp that Vetasses' did not include) -I checked the website of SA migration, and they are requiring 80 pts for the job listed in CSOL (which happened to be my job). Are they really very particular on this 80 pts? as in if you wont meet this HIGH POINTS, chances are -they wont invite you at all or result will be negative for the EOI? *For now I got 65 pts for the Subclass 190 visa: - Age, 25 - English, 10 - Bachelor's degree, 15 - Work Exp, 10 (I only assumed this) - State Sponsored, 5 *I'm planning to repeat PTE exam and get 20pts *not sure if SA will accept 75 pts if ever *what can u advice
About
Username

Dexter17

Location

Qatar

Joined

Visits

4

Last Active

Roles

Member

Posts

2
Reaction Stats & Counts
| | | |
| --- | --- | --- |
| LOL | | 0% |
| Awesome | | 0% |
| Informative | | 100% |
| Artistic | | 0% |

| | | | |
| --- | --- | --- | --- |
| 0 | 0 | 1 | 0 |
| LOL | Awesome | Informative | Artistic |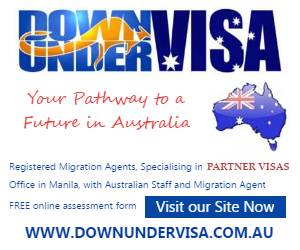 Blogs at PinoyAu - Source of Useful Tips and Guides for Pinoys in Australia
New SimplyStall Mobile App!

Hi everyone!
I'm very happy to announce PinoyAu Forum's new app called "SimplyStall" . It's a new Gumtree like service for Pinoys in Australia but in a way better!
So if you have any items just collecting dust? Why not convert it to cash?
If you are selling new items or products or wish to give an item away for free then this might be a good avenue for you.
This project is a new initiative to unify and have a common portal for Pinoys in Australia to sell and share stuffs.
It's now available on Google Play and Apple App Store.
Please do try it out. I'd appreciate if you can help me spread the good news and start selling your old or new stuffs.
(click X on the upper right corner or click outside this box to close)