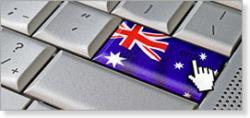 Howdy, Stranger!
It looks like you're new here. If you want to get involved, click one of these buttons!
Check out the new 2017-2018 Medium and Long Term Strategic Skill List (MLTSSL) and Short‑term Skilled Occupation List (STSOL) - formerly known as SOL and CSOL
here
jedh_g
How is your EA assessment status forumers? Currently on my 8th week. Praying for a positive outcome
About
Username

jedh_g

Location

Perth Western Australia

Joined

Visits

1,175

Last Active

Roles

Member, Moderator

Posts

1,279

Location

Laguna
Reaction Stats & Counts
| | | |
| --- | --- | --- |
| LOL | | 2.8% |
| Awesome | | 67.1% |
| Informative | | 28% |
| Artistic | | 2% |

| | | | |
| --- | --- | --- | --- |
| 7 | 165 | 69 | 5 |
| LOL | Awesome | Informative | Artistic |
Activity
hi po! me.wanderer here, ito po email

[email protected]

po sa pag share ng CDR in advance..GOD Bless Po!!

Hi po. Can I have a sample of your CDR as I'm a safety engineer and would like to have a guidance when preparing my CDR. You can send it thru email:

[email protected]

Thanks and Godbless

@jedh_g

hello po. I saw you're sharing tips at reviewers po ng pte, pwede po makahingi. This is my email add:

[email protected]

Hope makapasa na po ako sa 2nd take ko. Malaking tulong po eto, tonnes of thanks sir!

Good day,

I had seen in an earlier thread that you have a sample CDR for safety and fire engineer. It would be very helpful if you could send me the sample as I am a safety and fire engineer and I am looking to migrate via safety and fire engineering technologist.

email:

[email protected]

Good day sir hope you are still active here can you also forward ng tips and reviewers ,im struggling kc sa speaking di ko mlmn whts the problem. Slamat po. My email

[email protected]

hi ser. good pm po. makikihingi rin po sana ako ng reviewer ng mcmillan. matagal na rin po ako nagrereview for my pte. thanks and God bless po ser! :)

Mike

Hi Sir! My husband is an ME din. Last year nakakuha kami ng SI189. Any tips po in job hunting? And saang state mas in demand ang ME? Planning to fly in sa march po. Salamat!

Sir baka pede po mkahingi ng pte reviewer. maraming salamat po. Godbless.

[email protected]

sir, pwede po makahingi ng mcmillan reviewer? Salamat sir, here's my email sir

[email protected]

Hi po, ask ko lang if tumawag po kayo sa immigration after submitting form 815? or wait lang?

hi Sir, Mech Engineer po kayo? Mahirap po bang mgapply sa Aus ng work as Mech Engr?

Hello

@jedh_g

, thanks for sending me your reviewers! NakapagPTE na ako although hindi ko nakuha yung target ko and sobrang sayang kasi 3 points na lang!! LRSW - 85 76 81 80. Okay lang! Ayoko na ulit magtake! hehe. Anyway, I just noticed sa signature mo, visa grant ka na, congrats!

I just have some questions para makapagdecide ako kung ano next ko gagawin. I plan to apply for visa 189 sana kasi total points ko as of now is 60 lang: 15 school, 5 work, 30 age, 10 language. para sure sana mainvite, gusto ko try yung 189. here are my questions:

- ilan total points mo nung nagEOI?

- yung sa 189 po ba, magaapply ka for a specific state or walang choice?

- may additional fee?

Super thankssss!!!

Hi sir! Pwede rin po ba makahingi sa inyo ng mcmillan reviewer? I'd like to take the PTE exam this year. My email is

[email protected]

Thank you. ☺

Pwede pong makahingi din po ng copy ng review materials. Eto po email address ko

[email protected]

many thanks!

Sir my idea kapo san nakakabili mcmillan pte A na book.laguna karin po pala

Hi Boss, tanong ko lang sana kung nag agency ba kayo or did you process your application on your own? If may agency kayo, would you mind sharing kung ano? Thank you!

Sir i have been reading through the PTE thread. Request ko po pahiram ako ng PTE reviewer nyo and mga kodigo for the retell lecture and sa describing paragraph. im planning to take the exam this end of April. Thank you sir in advance.

bro, thanks for the review materials. natanggap ko ung sa dropbox. ask ko naman may mga sample answers ka ba nito? lalo ung sa re-tell lecture, describe image at summarize spoken text? please email me if you have please...

[email protected]

thank you so much. May God always bless you for having a good and unselfish heart.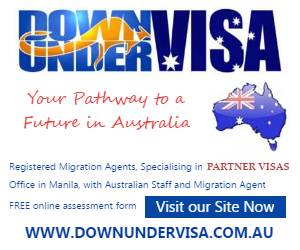 Blogs at PinoyAu - Source of Useful Tips and Guides for Pinoys in Australia
New PinoyAU Forum Android App!
PinoyAU has launched a new Forum Android App in Google Play Store. You can search in playstore using "pinoyau" or by clicking this link. It's currently in Beta so please provide us your feedback here.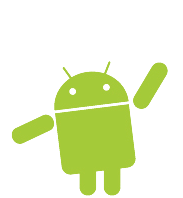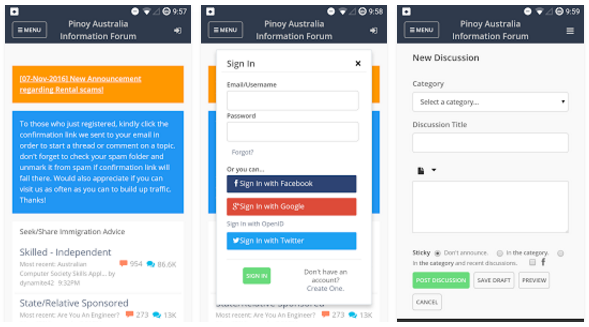 (click X on the upper right corner or click outside this box to close)