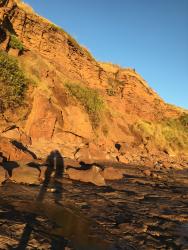 Howdy, Stranger!
It looks like you're new here. If you want to get involved, click one of these buttons!
Do you wish to engage a migration agent but it's just to costly? Visa Consort understands your situation and came up with a special year end offer exclusive to all Pinoy AU members! Check our here for
more
info
janinlee
About
Username

janinlee

Location

Sydney

Joined

Visits

997

Last Active

Roles

Member

Posts

293

Location

Wollongong
Reaction Stats & Counts
| | | |
| --- | --- | --- |
| LOL | | 14.3% |
| Awesome | | 50% |
| Informative | | 28.6% |
| Artistic | | 7.1% |

| | | | |
| --- | --- | --- | --- |
| 4 | 14 | 8 | 2 |
| LOL | Awesome | Informative | Artistic |
Activity
Hi, a pleasant day to you. Would you be kind enough to send me a copy of the oet review materials, im planning to do a self review this time, spent a lot of money for ielts preparation and i still didn't made it. I would like to give a try on OET exam . I would really appreciate your help. Thank you. Here is my email

[email protected]

Hello po! Can I have a copy of your OET review materials? My email is

[email protected]

Thank you so much! :)

Hi janin! I need OET materials badly. Could you pls. share it with me? Thank you and God bless!

hi, I read your posts here and I badly need your review materials for the OET . Would you mind to send it to my email?

[email protected]

MAraming salamat po

Good Morning Mam, ask lang po ako nang help, pwede po ba makahingi nang OET Review Material? Mag take po ako this coming July. Salamat po nang marami. Ito po ang email add ko

[email protected]

Thank you and God Bless

Hi...good morning. Pwede po makahingi ng OET review material?

Kailangan ko po kasi, malapit na exam ko.

Here's my email add:

[email protected]

Thanks you so much po.

Hi goodmorning,pwede makahingi ng OET review material? Thanks in advance.

[email protected]

Hi po.. I'm so desperate to have one of your copies of OET review materials..hope you can share it with me.. Thanks.. Here's my email add:

[email protected]

hi janinlee I'm planning to take oet .. do you still have your review materials? kindly share it to me please and send it thru my email at

[email protected]

thanks

hi sis. mei alam ka ba na facility jan (ecept nursing agencies) na nag sponsor ng working visa?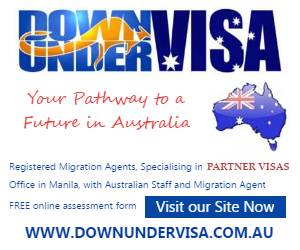 Blogs at PinoyAu - Source of Useful Tips and Guides for Pinoys in Australia
New SimplyStall Mobile App!

Hi everyone!
I'm very happy to announce PinoyAu Forum's new app called "SimplyStall" . It's a new Gumtree like service for Pinoys in Australia but in a way better!
So if you have any items just collecting dust? Why not convert it to cash?
If you are selling new items or products or wish to give an item away for free then this might be a good avenue for you.
This project is a new initiative to unify and have a common portal for Pinoys in Australia to sell and share stuffs.
It's now available on Google Play and Apple App Store.
Please do try it out. I'd appreciate if you can help me spread the good news and start selling your old or new stuffs.
(click X on the upper right corner or click outside this box to close)