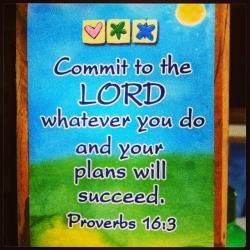 Howdy, Stranger!
It looks like you're new here. If you want to get involved, click one of these buttons!
Do you wish to engage a migration agent but it's just to costly? Visa Consort understands your situation and came up with a special year end offer exclusive to all Pinoy AU members! Check our here for
more
info
malt
About
Username

malt

Location

Mandaluyong

Joined

Visits

101

Last Active

Roles

Member

Posts

127
Reaction Stats & Counts
| | | |
| --- | --- | --- |
| LOL | | 0% |
| Awesome | | 71.4% |
| Informative | | 14.3% |
| Artistic | | 14.3% |

| | | | |
| --- | --- | --- | --- |
| 0 | 5 | 1 | 1 |
| LOL | Awesome | Informative | Artistic |
Activity
@ malt,
huwag kabahan o panghinaan ng loob. Everyone went thru that process, first time this and first time that, somehow you'll get through.

True story:
A guy (489 visa) came to Toowoomba thru greyhound bus without him knowing anybody and no definite place to stay. While in a the bus station and contemplating, a Pinay lady passed by and noticed the guy, they talked until eventually he was brought and introduced to a family who lets him stay with them until he found a work. Got stable, got his own place to stay and eventually was also able to bring his family to AU.

Take what ever jobs are available, don't get frustrated if at the beginning you won't be able to find the job that you want.

Talk to people, widen your network, word of mouth and recommendations will provide jobs.

As always, Pinoys are Pinoys, be wary and never trust so much (been there, knows it).

Courage, faith and patience.

Hi there! Happy New Year!!! I am also a Licensed Architect working here in Saudi Arabia. We are planning to migrate to OZ and saw your post dito sa Pinoyaus. I just want to ask if you could provide me some insights about the steps and what to submit to apply for a visa. I am confused with what to do, if I would apply as Architect or go for Project Buillder or as a Drafstperson. Please enlighten me. Thanks!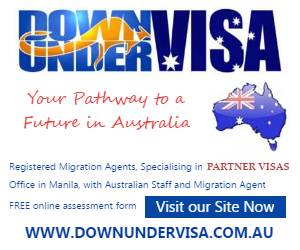 Blogs at PinoyAu - Source of Useful Tips and Guides for Pinoys in Australia
New SimplyStall Mobile App!

Hi everyone!
I'm very happy to announce PinoyAu Forum's new app called "SimplyStall" . It's a new Gumtree like service for Pinoys in Australia but in a way better!
So if you have any items just collecting dust? Why not convert it to cash?
If you are selling new items or products or wish to give an item away for free then this might be a good avenue for you.
This project is a new initiative to unify and have a common portal for Pinoys in Australia to sell and share stuffs.
It's now available on Google Play and Apple App Store.
Please do try it out. I'd appreciate if you can help me spread the good news and start selling your old or new stuffs.
(click X on the upper right corner or click outside this box to close)