Howdy, Stranger!
It looks like you're new here. If you want to get involved, click one of these buttons!
Do you wish to engage a migration agent but it's just to costly? Visa Consort understands your situation and came up with a special year end offer exclusive to all Pinoy AU members! Check our here for
more
info
moskio
About
Username

moskio

Joined

Visits

9

Last Active

Roles

Member

Posts

22
Reaction Stats & Counts
| | | |
| --- | --- | --- |
| LOL | | 0% |
| Awesome | | 100% |
| Informative | | 0% |
| Artistic | | 0% |

| | | | |
| --- | --- | --- | --- |
| 0 | 1 | 0 | 0 |
| LOL | Awesome | Informative | Artistic |
Activity
sept. 2016?

1. Sa ogct, nagbigay sila fbs value then asked kung ipoproceed mo pa. then why?
2. Rumack-matthew nomogram is used to test commonly used overdosage drug?
3. Myeloproliferative dses.
4. Philadelphia chromosomes.
5. Criteria needed for the introduction of new assay.
6. Shillings test
7. Transcribe mcv, mch, pv
8. Parasitology... Larva or egg if seen in microscope
9. Culture medias ( mostly unfamiliar) selective for what orgx.
10. Microbial agents that cause changes in the appearance of paps sample.
11. Histopath...stains...all time fave nila, lagi meron lumalabas, aralin tlga.
12. Possible blood donor for a blood specific pxt.

March 2017

Inflammation markers
Thyroid hormones
Myeloma
Low hgb in crf, why?
Abo/rh discrepancy
A parents how to have O baby
Type among australians
Thrombocytopenia, what conditions
Condition having auer rods, stomatocytes, howell jolly, heinz
Philadelphia chromosomes
Stains
Synthetic dyes
Selenite broth favors growth of what orgx
Optochin, bacitracin, novobiocin, x and v factors
GRam rxn, and morphology of orgx.
Humoral vs cellular immunity
Philadelphia chromosome
Hairy cell leukemia
Why collecting ca++ sample without tourniquet
Why ionised ca++ better that total calcium for heme homeostasis
Bilirubin
Iron level saturation
TRAMM
ref range vs normal values
Group & hold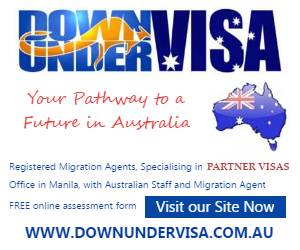 Blogs at PinoyAu - Source of Useful Tips and Guides for Pinoys in Australia
New SimplyStall Mobile App!

Hi everyone!
I'm very happy to announce PinoyAu Forum's new app called "SimplyStall" . It's a new Gumtree like service for Pinoys in Australia but in a way better!
So if you have any items just collecting dust? Why not convert it to cash?
If you are selling new items or products or wish to give an item away for free then this might be a good avenue for you.
This project is a new initiative to unify and have a common portal for Pinoys in Australia to sell and share stuffs.
It's now available on Google Play and Apple App Store.
Please do try it out. I'd appreciate if you can help me spread the good news and start selling your old or new stuffs.
(click X on the upper right corner or click outside this box to close)