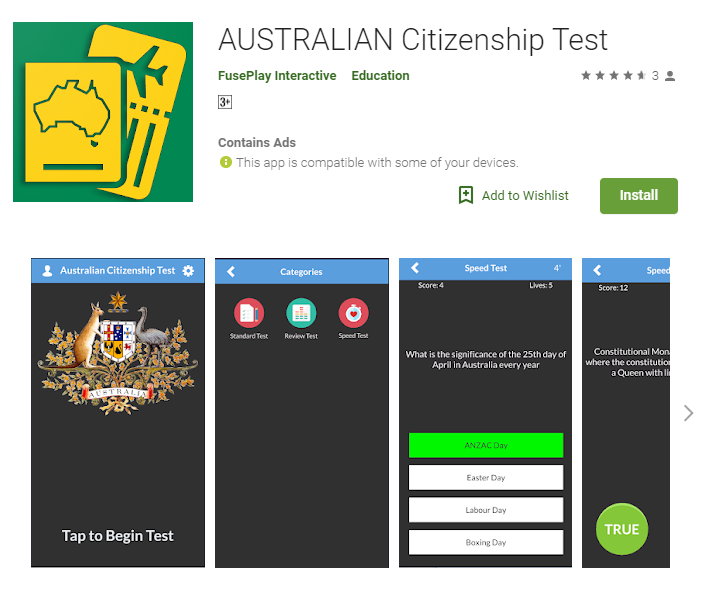 Planning to take your Australian Citizenship application soon? Here's an app from our friend Niño Ray that could help you on your citizenship exam.
It is by far the newest and most updated AUSTRALIAN citizenship test for 2019. It will you prepare for your AU citizenship exam anytime and anywhere
handpicked topics that are most likely will come out in upcoming exams.
It offers:
Up to 400 questions that has come out in previous exams
-no internet required to use
Comes with three test modes:
*Standard test- This is similar to the real test where you are only allowed to have five mistakes
Review test - Review and study all of the 400 questions
*Speed test- Test your knowledge and see how fast and how many you can answer in the given time.
-User friendly
QUESTIONS comes with EXPLANATIONS (more explanation to be added in next update)
-All topics are covered: Australian values, History, Local customs and traditions, Political systems, National symbols and MORE!
Download it now on google play!
https://play.google.com/store/apps/details?id=com.quizapp.australiancitizenshiptest