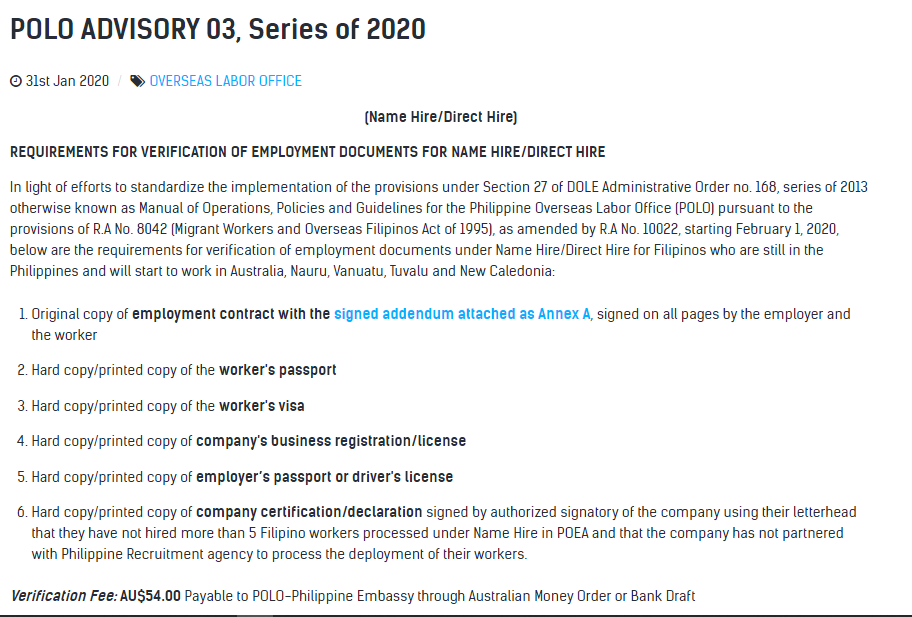 Hi guys.
Nalilito kasi ako. Nakalagay kasi signed all pages.
"Original copy of employment contract with the signed addendum attached as Annex A, signed on all pages by the employer and the worker"
Question 1 - Lahat ng page nung employment contract ay lalagayan ko ng pirma?
Question 2 - Pwede ba ang electronic signature? edit ko nalang sa computer yung signature ko at ilalagay ko sa document/
TSS 482 MLTSSL - Engineer
21-04-2018 | IELTS Band Score = 7
25-02-2021 | Received an e-mail from my previous boss and offer me employment under TSS 482 Visa
01-03-2021 | Introduced to me their Migration Agent
01-03-2021 - Present | Gathering information on how to get an OEC for Direct Hire Employee.