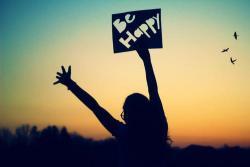 Howdy, Stranger!
It looks like you're new here. If you want to get involved, click one of these buttons!
Do you wish to engage a migration agent but it's just to costly? Visa Consort understands your situation and came up with a special year end offer exclusive to all Pinoy AU members! Check our here for
more
info
_maldita_
About
Username

_maldita_

Location

Adelaide

Joined

Visits

123

Last Active

Roles

Member

Posts

49

Location

Cubao
Reaction Stats & Counts
| | | |
| --- | --- | --- |
| LOL | | 0% |
| Awesome | | 80% |
| Informative | | 13.3% |
| Artistic | | 6.7% |

| | | | |
| --- | --- | --- | --- |
| 0 | 12 | 2 | 1 |
| LOL | Awesome | Informative | Artistic |
Activity
Hello _maldita_
Thanku u very much for all INFO it was really helpful
I Just wanted to know what Will be best for me USMLE Or AMC ?
As I have Australian PR and m born Indian but currently studying In Bicol Christian College OF medicine legapzi City
I read so many blogs stated that getting into residency is quite hard In aus as compare to US and sometimes aussie priortize local Graduate over IMGs
This thing really Messing UP
Ur respsonse Will be highly appreciated tq

Thank you very much for your reply. I just checked this forum again since last year when i asked about the amc. May i know if you have an idea if there is any age limit for practicing there?

Hello po, doc. I have read your comments and posts po regarding how to practice medicine in Australia. However, I have a question po. How about po if I don't have any plans to practice in Australia but to just have training and then will go back to Philippines. Is there a separate pathway and rules about this? Do I need to have AMC exams? Thank you very much po for responding. Have a good day po :)

im a recent board passer here in the philippines.
I need advice on the following.. i hope u can help me po :)
1. How hard is it to get to practice in australia?
2. How much will the total cost be from the reviews, exams, processing fees etc from start until you achieve a license in australia
3. How long will the total duration (estimate) be for the whole application until you acquire a general registration in australia?
4. Is it still advisable to aspire practice in australia or should i just stay in the philippines?
5. is it true the australian govt is already discouraging IMGs?
6. Is it advisable for me to start residency here while applying for australia or should i do moonlight instead?
7. is it possible for me, a filipino doctor, to be accepted in a residency program in australia? perhaps surgery or Ob? or onlyIMG are only allowed to practice as GPs in australia..


Ate, kamusta po kayo? I'm from Davao City originally but I'm based here in Sydney for 5 years now. Still on student visa but nothing is happening. Life's so hard here. So I'm planning to move to Adelaide hoping to gain RSMS sponsorship. I have extensive Accounting and administrative Australian experiences and I'm a great office worker. I really just need a good breakthrough.

Three things that are of immediate need for me: a cheap bedroom to rent, a job, and on desperate move a recommended college to study a new diploma course. Please help me.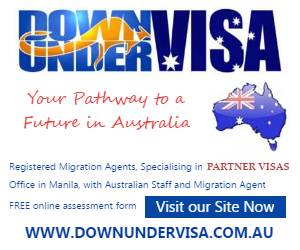 Blogs at PinoyAu - Source of Useful Tips and Guides for Pinoys in Australia
New SimplyStall Mobile App!

Hi everyone!
I'm very happy to announce PinoyAu Forum's new app called "SimplyStall" . It's a new Gumtree like service for Pinoys in Australia but in a way better!
So if you have any items just collecting dust? Why not convert it to cash?
If you are selling new items or products or wish to give an item away for free then this might be a good avenue for you.
This project is a new initiative to unify and have a common portal for Pinoys in Australia to sell and share stuffs.
It's now available on Google Play and Apple App Store.
Please do try it out. I'd appreciate if you can help me spread the good news and start selling your old or new stuffs.
(click X on the upper right corner or click outside this box to close)