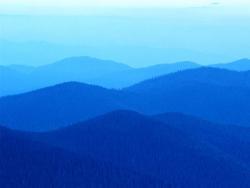 Howdy, Stranger!
It looks like you're new here. If you want to get involved, click one of these buttons!
Check out the new 2017-2018 Medium and Long Term Strategic Skill List (MLTSSL) and Short‑term Skilled Occupation List (STSOL) - formerly known as SOL and CSOL
here
danyan2001us
About
Username

danyan2001us

Location

Melbourne

Joined

Visits

3,446

Last Active

Roles

Member, Moderator

Posts

2,494

Location

Melbourne, Australia
Reaction Stats & Counts
| | | |
| --- | --- | --- |
| LOL | | 2.9% |
| Awesome | | 51.8% |
| Informative | | 40.5% |
| Artistic | | 4.7% |

| | | | |
| --- | --- | --- | --- |
| 8 | 142 | 111 | 13 |
| LOL | Awesome | Informative | Artistic |
Activity
Hello po! I am targeting subclass 190 or 489 since my occupation is graphic designer. May required show money po ba for these sub classes? If so, magkano po kaya ang amount needed? Thanks po!

Hello. I have so many questions I hope you can answer all of these because I am a bit confused.

*I am planning to apply for a student visa this year, for two years of advanced diploma in hospitality. I don't know what visa will I apply after that. I saw the Temporary Grad Visa Graduate Stream but the occupations should be on the list, I don't now if hospitality is on the list.

*I saw your answers on some questions about the PSW stream, that the 1.5 credit is not accepted for PSW stream because the required years if 2 years of bachelor study.

*What can I apply after the student visa? the fact that taking a bachelors degree is too much money every year.

*I am planning for a Temporary Grad visa graduate stream but the hospitality is on the short list? but hospitality managers only, what If my job at the end of the student visa year is not a manager?

*Can I take other visa? like working visa?

Thank you so much I hope you notice this.


Dear,

Good day

I'm interested on what is hiring, i'm working now at saudi arabia i have back ground experience for QA Tester.

Could you please give me more details about this information here my email hoping for your feedback.

Thank you,

Romulo Jayson Magaling

EMAIL:

[email protected]

Mob.# +966 533057489

Hello sir.baka meron kau alam.na mag iisponsor. Andto aq sa qatar. BsITech ang tinapos q. Nsa OZ dn tito q sa new south wales. Godbless

Hi po good day po sa lahat ng makakabasa nito. Need an advice po para sa mga nakapag tourist na sa AU. My 1st time po to apply a visa, medyo naguguluhan po kasi ako, ano po mai-advice nio sken para mas makatipid po at ma-approve po ang visa. kailangan ko po ba mag direct sa immigration agent or apply online application nalang po ako sa immigration for tourist visa?

Meron po ako pinsan sa AU kaso hndi din nia alam ang gagawin. please advice po.

Thank u in advance po sa mga makakasagot. god bless

Hi po good day po sa lahat ng makakabasa nito. Need an advice po para sa mga nakapag tourist na sa AU. My 1st time po to apply a visa, medyo naguguluhan po kasi ako, ano po mai-advice nio sken para mas makatipid po at ma-approve po ang visa. kailangan ko po ba mag direct sa immigration agent or apply online application nalang po ako sa immigration for tourist visa?

Meron po ako pinsan sa AU kaso hndi din nia alam ang gagawin. please advice po.

Thank u in advance po sa mga makakasagot. god bless

Hello sir dan, im hesitant to post this in your wall but i just need some information and advice, i would like to ask some piece of advice regarding the pathway that i want/planning to take, my agent assess my papers and she told me that i should take a student visa and proceed to Masteral courses specifically MBA( master in business administration ) and MPH ( master in public health). i will study for 2 years with a benefit of working 20 hours fortnight and working for unlimited hours during semestral breaks. I will be the main applicant my wife and my son are my dependent. Me and my wife are nurses by profession and we are currently working here in Singapore. sir do you think it is ok for me to take this kind of pathway? Initially, i will be the first one to come their in Australia and my wife will just follow me once i have settled down. Thank you sir and ma'am hoping for a feedback to you.. Godbless and have a good day.

Hello! Finally naay bisaya :) I'll be in melbourne on April 10 pero wala pa koy place ma stayhan :( pls heeeeellllpppp!!!!

Oi bai, karun ra nako nabasa imo post hehe.. ako ang wifey, bale pwede nimo i-contact ako hubby kay ngita jud mig mga migo/miga diri especially bisaya.. ga-simba pud mi st francis. i-contact ako hubby kay wa koy load.. 0415246523 James name.

Hi Danyan2001us,

I hope you are doing fine. I am also a student under 572 visa in Adelaide since 2015 with my husband, I am planning to also bring here yung 2kids ko this April hopefully. My questions are, what will my GTE statement have to include kc need when I started doing immiaccount online. Moreover, my visa will expire next year February but of course I am planning to apply naman yung Graduate Visa after but I know that I have to be firm na I will go home after sa visa for immigration purposes. Thanks in advance.

Hello po, im just new here. I'm trying to apply for visa 189 kaso kulang po ako ng 5 points. I was was wondering if I can claim additional 5 points from ASR though the diploma i've finished is not related to my nominated occupation?

Hi Kuya dan, lurker lang po ako dito. may itatanong lang po ako re graduate visa. I am currently taking a Diploma in early childhood educator in Tafe. 1.5 yrs lang po. Pasok po ba ako sa graduate visa kasi ang pagkakaintindi ko as long na related ang course sa SOL pwedeng mag apply ng graduate visa after magaral?. may nakita akong "Child care centre manager" sa SOL, related po ba sa course ko yan sir?.

Hello po, naghahanap ako ng posts about state sponsorship transfer. I am asking for your help or advice regarding my situation. I was granted by SA but now living in VIC bcoz of a job offer transfer by my previous company in Singapore which entails me to do work here in Melbourne. Nag email po ako to SA immigration about this and this is their reply:

Immigration SA cannot provide you with official consent or agreement to move to another jurisdiction. However, as you have gained employment interstate, rather than be unemployed, I can appreciate this decision. Once you have some work experience interstate, then we would expect you to continue to look for work in South Australia and transfer back here if you can secure a position.

I am still unsure what to do and feel insecure going to SA without a full time job. Though they say this is a moral obligation only, do you think this would have an effect with my PR renewal or my citizenship application? Looking forward to your reply po.

Hi po. lurker lang po ako dito. My tanong po sana ako regarding graduate visa. Dito po ako Au as student visa and my course is diploma in early childhood for 18mos. possible po ba na mag-enrol ako ng another 6mos like educational support to get the 2yrs na requirements sa graduate visa? TIA.

Hi, just a question. I am under a student visa subclass 573 just last feb 2016. Studying masters in proj mgmt. Perth. I will graduate by 2017 and planning to apply for pr right after or while i extend a post grad visa for another 2 years.

I was thinking if i get 60 points or more even without local experience on the nominated skill occupation and might be currently unemployed at the time plus my overseas experience may not qualify for more than 3 years. Will i be able to satisfy the visa or get a positive assessment? Granting that i will get sufficient points from my age, education, ielts, etc.?

I'm really having a hard time looking for a closely related occupation on my skill since most of them require local experience/full time availability. So i am worried i might not land a job on my skill when i plan to lodge after i graduate. I want to lodge as soon as i graduate so i can take my kids with me here. I read your post that you lodged without any work experience. Thanks.

Hello sir,
Mai question po ako.
Example ho.
3yrs sana but nacredit so nagung 2yrs.
Nakita nya sa account nya sa school na" 2yrs duration"
Magstart ung class nya mga feb 2017 then matapos dec2018.

Makaavail po ho ba ng extension visa na 2yrs if ano siya bachelors degree?
Pero pag icount mo is 22months. Okay lng ba yun?
Thanks po.

Hello sir Good day po!
Pwedi po pahelp hehe nagtry nakong nag reach sa ibang pinoy sa melbourne kung mai kakilalang pinoy sa st.albans. but parang wala eh
Magproprocess pa ako ng student visa enrolled na ako sa vu st.albans. at sana ma grant ung visa ko hehe

Hi kuya dan, also new here in the forum. I just want to you ask something about the new Subclass 500. In my last assessment I'm under Subclass 573, which has no need for proof of funds. I just have to pay for my Term Tuition plus other expenses. In the new subclass it is stated that I need to have a documentary evidence of financial capacity. So under the new subclass, I need to pay my Term tuition plus I have to present proof funds?

Hi po kuya dan :) new here in the forum. Just want to ask lang po your inputs..
My mother is in Adelaide, we are currently processing my tourist visa lodge last may 6 via queensland office. My husband and i decided to do the student visa pathway - my husband will take the masters in social work, we have an offer letter from FU already but it's a conditional approval since we need to take the PTE academic exam by monday. If favorable (praying really hard) young results we will going to lodge the student visa by first week of july. Kuya dan, affected ba yung student visa processing kung hindi pa
Lalabas ang result ng tourist visa ko.

San ka sa Melbourne po? :)

Kuya

@danyan2001us

help naman po. Kk labas lng po ng 573 student visa ko under svp. Ok lng po ba n i apply kona un partner ko as dependent /de favto kht dipa ng start un class ko (july intake) dineclare kopo sya sa application ko nun. Pls advice mrming slmt po

Hi kuya dan. Hiningan po ako ng CO ko family composition. Para san po kaya yun?

Hi Kuya Dan!

continuation...


Medyo na iintindihan ko na po siya dahil sa explaination nyo po. Meron pa po akong ibang concern.

I am a graduate po ang BS Airline Management. Nakapag experience ako dito sa Pinas as Ground Staff (3years) tapos nag shift ako sa Sales (Real Estate Agent) for over a year now. Ang plano ko po is kumuha nang Advanced Diploma of Hospitality under SVP Program. Diba meron siyang GTE.

Diba mag conflict ang Diploma na kunin ko sa Experience na meron ako?

Or else, 2nd Option ko po ang Advanced Diploma in Business Management po.


Any insights po?

Hello, in case po na may mabigay nayong comment/feed back/experience regarding sa situation ko :) Ang naging case ko po was, na refused ako last feb 2015 due to GTE. The story behind the refusal was, IT graduate po ako dto sa PH, but nag apply ako ng Cookery sa AU without the help of the agency(the reason is, hobby ko kasi ang cooking). inshort change og course ang nangyari at hindi naka line sa work experience at education ko dto sa PH . Right now, i am applying for IT course na sa AU at nag agency na rin ako ngayun. Hope to receive response from you. God Bless :)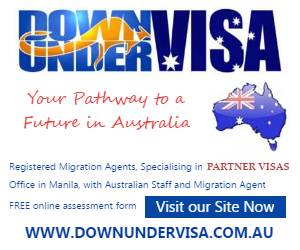 Blogs at PinoyAu - Source of Useful Tips and Guides for Pinoys in Australia
New PinoyAU Forum Android App!
PinoyAU has launched a new Forum Android App in Google Play Store. You can search in playstore using "pinoyau" or by clicking this link. It's currently in Beta so please provide us your feedback here.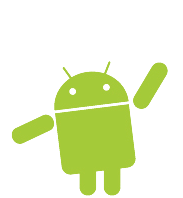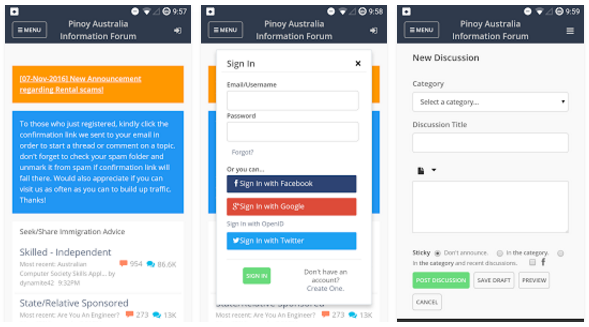 (click X on the upper right corner or click outside this box to close)