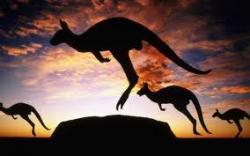 Howdy, Stranger!
It looks like you're new here. If you want to get involved, click one of these buttons!
Do you wish to engage a migration agent but it's just to costly? Visa Consort understands your situation and came up with a special year end offer exclusive to all Pinoy AU members! Check our here for
more
info
cgm
About
Username

cgm

Location

Melbourne

Joined

Visits

1,494

Last Active

Roles

Member

Posts

212
Reaction Stats & Counts
| | | |
| --- | --- | --- |
| LOL | | 6.3% |
| Awesome | | 50% |
| Informative | | 43.8% |
| Artistic | | 0% |

| | | | |
| --- | --- | --- | --- |
| 1 | 8 | 7 | 0 |
| LOL | Awesome | Informative | Artistic |
Activity
Hi po

@cgm

I read your signature dito sa forums and took note of your journey to Melbourne :)

I just would like to ask some questions out of curiousity: :D

1. Was it hard to find a casual work when you landed diyan sa Melbourne?

2. Ano yung work na nakuha niyo po na casual work? (e.g. cleaner, waiter, etc.)

3. Did they require you to submit a resume? I mean ano po yung process nila for them to hire you for the casual work?

4. Itong questions below are more on jumping out of the topic hehehe. Iba-iba ba yung questions nila or is it only "Why choose Victoria?"

5. May format ba or template kang sinundan to answer the question/s ?

All the best :D

NoelRubio

Good day Sir,

I saw your post back in April 2014. May I know what format did you answered their question pertaining to why choose VIC. Thank you and God bless.

"Got my VIC SS first contact today. Was required to make a statement why I choose VIC.

Submitted my VIC SS last Friday and today is 2nd business day pa lang. It seemed the process is getting faster.

Good luck sa ating lahat! "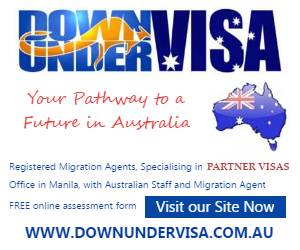 Blogs at PinoyAu - Source of Useful Tips and Guides for Pinoys in Australia
New SimplyStall Mobile App!

Hi everyone!
I'm very happy to announce PinoyAu Forum's new app called "SimplyStall" . It's a new Gumtree like service for Pinoys in Australia but in a way better!
So if you have any items just collecting dust? Why not convert it to cash?
If you are selling new items or products or wish to give an item away for free then this might be a good avenue for you.
This project is a new initiative to unify and have a common portal for Pinoys in Australia to sell and share stuffs.
It's now available on Google Play and Apple App Store.
Please do try it out. I'd appreciate if you can help me spread the good news and start selling your old or new stuffs.
(click X on the upper right corner or click outside this box to close)