Howdy, Stranger!
It looks like you're new here. If you want to get involved, click one of these buttons!
Do you wish to engage a migration agent but it's just to costly? Visa Consort understands your situation and came up with a special year end offer exclusive to all Pinoy AU members! Check our here for
more
info
sensei
You are currently offhore, right? You've lodged your EOI which led to you being invited? Was the invite requires you to have a JO? If you are applying for a different visa pathway and NOT the working visa (457), JO is not a requirements. Never was it a requirement to have a JO if they are to come in another visa aside from a 457. And from a working visa, that is, you are now onshore, then you can apply for another visa, PR then to citizenship. You can proceed with your visa applications, if all are complete, and you satisfied the CO, then a visa will be issued, have a look at the link below; https://migration.qld.gov.au/skilled-visa-options/ In my case; i was offshore (outside PH) and applied for a job based in QLD, got a positive response and from there, with my former employer's assistance, we applied for a working visa (457), family included, visa issued, flew by myself and landed in QLD mid 2008, family came early 2009, got our PR after 2 yrs, and citizenship at 4th year
About
Username

sensei

Location

Queensland, AU

Joined

Visits

151

Last Active

Roles

Member

Posts

40

Location

Queensland
Reaction Stats & Counts
| | | |
| --- | --- | --- |
| LOL | | 0% |
| Awesome | | 81.8% |
| Informative | | 18.2% |
| Artistic | | 0% |

| | | | |
| --- | --- | --- | --- |
| 0 | 9 | 2 | 0 |
| LOL | Awesome | Informative | Artistic |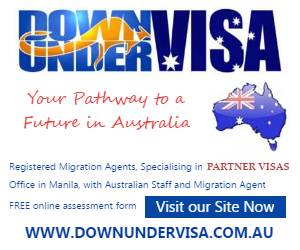 Blogs at PinoyAu - Source of Useful Tips and Guides for Pinoys in Australia
New SimplyStall Mobile App!

Hi everyone!
I'm very happy to announce PinoyAu Forum's new app called "SimplyStall" . It's a new Gumtree like service for Pinoys in Australia but in a way better!
So if you have any items just collecting dust? Why not convert it to cash?
If you are selling new items or products or wish to give an item away for free then this might be a good avenue for you.
This project is a new initiative to unify and have a common portal for Pinoys in Australia to sell and share stuffs.
It's now available on Google Play and Apple App Store.
Please do try it out. I'd appreciate if you can help me spread the good news and start selling your old or new stuffs.
(click X on the upper right corner or click outside this box to close)