Howdy, Stranger!
It looks like you're new here. If you want to get involved, click one of these buttons!
Do you wish to engage a migration agent but it's just to costly? Visa Consort understands your situation and came up with a special year end offer exclusive to all Pinoy AU members! Check our here for
more
info
thatbadguy
About
Username

thatbadguy

Location

Sydney

Joined

Visits

106

Last Active

Roles

Member

Posts

147

Location

PH
Reaction Stats & Counts
| | | |
| --- | --- | --- |
| LOL | | 7.7% |
| Awesome | | 84.6% |
| Informative | | 7.7% |
| Artistic | | 0% |

| | | | |
| --- | --- | --- | --- |
| 1 | 11 | 1 | 0 |
| LOL | Awesome | Informative | Artistic |
Activity
sir,

have you tried considering enrolling in a TAFE program? Program that suits your qualifications, they have lots relative to your field (elect.)

Catch is you need to shell out tuition payment, as i believe you need to pay in cash and this is not applicable thru HECS.

Have a look at the link below:

https://tafeqld.edu.au/

once you completed a course (of your liking), you'll received a certificate which will easily enable you find a job.

hope this helps, one day soon, you'll hit the mark and get the job you want.

fyi

Important announcement
Please note: Fast Track Applications lodged between 5th December 2016 and 31st January 2017 will be affected by the End of year shut down period and may take longer than the advertised 15 working days to reach an assessing case officer.

We are expecting to be back on track with our advertised 15 day turnaround period from 1st February 2017.

Taken from: EA website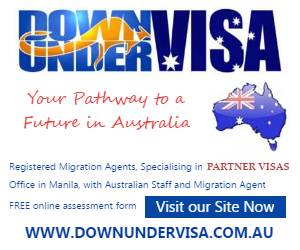 Blogs at PinoyAu - Source of Useful Tips and Guides for Pinoys in Australia
New SimplyStall Mobile App!

Hi everyone!
I'm very happy to announce PinoyAu Forum's new app called "SimplyStall" . It's a new Gumtree like service for Pinoys in Australia but in a way better!
So if you have any items just collecting dust? Why not convert it to cash?
If you are selling new items or products or wish to give an item away for free then this might be a good avenue for you.
This project is a new initiative to unify and have a common portal for Pinoys in Australia to sell and share stuffs.
It's now available on Google Play and Apple App Store.
Please do try it out. I'd appreciate if you can help me spread the good news and start selling your old or new stuffs.
(click X on the upper right corner or click outside this box to close)