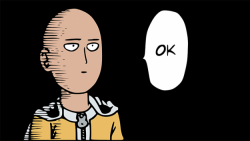 Howdy, Stranger!
It looks like you're new here. If you want to get involved, click one of these buttons!
Check out the new 2017-2018 Medium and Long Term Strategic Skill List (MLTSSL) and Short‑term Skilled Occupation List (STSOL) - formerly known as SOL and CSOL
here
Heprex
About
Username

Heprex

Location

Eastwood City

Joined

Visits

177

Last Active

Roles

Member

Posts

1,534
Reaction Stats & Counts
| | | |
| --- | --- | --- |
| LOL | | 10.7% |
| Awesome | | 62.9% |
| Informative | | 24.5% |
| Artistic | | 1.9% |

| | | | |
| --- | --- | --- | --- |
| 46 | 269 | 105 | 8 |
| LOL | Awesome | Informative | Artistic |
Activity
hi sir quick question po.

Based po sa mga nabasa ko, ECE grad po ako and with 9 months sap consultant and 3 years software qa.

Tama po ba na since ECE ako and mostly software QA work ko, malaking probality na kulang pa work experience ko or may deduction ako which would result to 0 points sa work experience ko?

Hi Sir

@Heprex

, As I mentioned po sa previous message ko that I am applying for Visa 189. Mag IELTS exam po sa following month. I need to ask po about sa COE from previous companies na closed na. Sino po pdeng magvalidate ng COE ko? Pde pu ba ung mga dating managers ko since wla na akong contact sa HR? Meron po ba kyo guide for me and my partners before submitting EOI? Thanks po.

Sir pa update Oct batch

189 | 26 Oct 2017 |19 jan 2018 / CO requested HK Police CNCC | GSM Adelaide (CO Ruth)

Hi sir,, im a newbie in this forum,, but been reading for some time na po. I took pte thrice and sa speaking ako parati nagkukulang,, katatapos ko lang po mag review sa isang review school and one comment was soft daw ang voice ko and hindi malakas then I saw one video sa you tube na pwde icover ung hand sa may malapit mic para lumakas ata ung volume, is that applicable po kaya.? thank you so much and if I may ask for some tips for speaking. Thank you.

Sorry, additional question, pano technique mo sa summarize written text?

Thank you ulit :)

Hi Heprex,

Pwede po ba makahingi ng template mo sa Describe Image for Images or processes :)

Thank you.

hi sir thank you sa pagsagot.. pero wala naman pong bearing kung imanual ko ung pagsend ng scores ko po sa dibp if ever? balak ko kasi sana manual para malaman ko muna kung dapat kong isend or hindi ung scores. thank you po

Hello po. Sorry po hindi ko po kasi mahanap sa thread ung application na ginagamit nio for recording ng speaking? Ang nabasa ko lang po is kay google kayo nag papractice. Sa Speaking po kasi ako nag fail din. Thank you so much.

Sir heprex ppwde po b aq mkhngi ng sample template po nyo sa summrze spoken text slmt po sir

Hi Heprex! ECE ka din ba? Tapos Network Engineer? Sakto 5 years work experience ko this November palang. Tanong ko lang san ka nag pa assess sa EA ba or sa ACS?

Sir Heprex ask ko lang po kung meron expiration yung requirements sa CHED at yung letter from school? TIA.

Hi po! Mag-EOI na po sana ako ngayon kaya lang diko sure ano ilalagay ko, kung Bachelor Degree (Others) o Bachelor Degree in Science? Ang course ko is Bachelor of Science in Civil Engineering tapos comparable to AQF Bachelor Degree. Thanks po.

Also, dapat po ba yung for the past 10yrs lang yung isasama sa employment history, more than that po di na need like 2005 employment?

Thank you very much for all your help!

sir, paano po idescribe sa di yung combination po ng graph? kunware po line na may bar? thanks po

Hi Heprex,

Quick question lang.. nag submit na ako ng EOI since na meet ko na ang 60 (55+5) for 190 while pinapataas ko pa ang points ko thru PTE.

Confuse lng ako if paano yung sa sponsorship, automatic ba yun lag nag select ako ng "ANY" or parang need ko pa mag EOI sa specific state (let say need ko ba i select and NSW?. Sa ngayon kasi "ANY"
and state na nailagay ko. Medyo nagkamali ako ng napa assess na skills. Thanks

hi paano po mag apply ng application sa immiaccount for group na isang immiaccount lang gagamitin for subclass 600 tourist visa? create group ----> group name tapos "new application" lang for every person? thank you. Hope to hear from here BIG HELP! :)

Sir

@heprex

, pwede po pahingi sample ng read aloud para ma gauge ko yung speed na kailangan? Nabanggit nyo dn po between upper lip and nose ang mic, nakatilt ba sa front or nasa side pa din? Thanks po!!

Hello po! Kamusta na ang EOI natin?

Hi

@heprex

, congrats sa PTE :) ask ko lang sana ano reason bakit need pa pataasin score mo to 70points? noticed na nagEOI ka na last year? Thank you :)

Hi Sir. Pansin ko lang po parang 189/190 | 60/65 din magiging result ko if Advanced Diploma lang ma-award ni ACS sakin.

Pwede din ako makakuha ng 5pts sa wife ko, kung kulang at wala talagang chance yung 65pts sa visa 190 (60 + 5 state nomination + 5 partner skills).

Would you know if my chance yung ganitong scores? Developer Programmer ang job code ko.

Heprex, i need help! Mataas ka sa speaking as far as I can remember. Bat ba ganun ung pronunciation ko eh 38 lang pero sa mga assessment ko naman nakaka 86 ako at so far 66 pinakamababa. Un ung graded sa e2language. Nasstress tuloy ako pero im gonna give it a try on July. Mejo mag iipon muna aq ulit. Regarding sa templates kabisado ko na sya promise kahit yta tulog aq nabibigkas ko un eh at napapanaginipan lol. Kaya nasstress aq san ba ko nagkamali? Oh my gulay

ECE graduate po ba kayo Sir?

Hello po!

Just wanna inform you that my husband got a 4 year deduction and bachelors degree sa ACS assessment nya. Nag dilang anghel ka. :)

Ask ko lng po. Did you received an ITA na? And I believed you both applied for 189 and 190.

May tanong lng po sana kami. Yung valid work experience ng husband ko is from April 2012 and na lodge na yung EIO nya by our agent and applied for visa 190 coz 60 pts lng cya if makakakuha cya ng state sponsorship. Do you happen to know the chances if ma einvite kami? And by May 2017, our pts will automatically become 65 right?

Thanks and regards.

Hello,
Good evening po, ask ko lang if nag rerequire ba ang NSW ng 3 years work experience para sa 263111? 2 years equate to work lang po kasi husband ko, hindi po ba kame pwede mag EOI sa NSW? Thank you po.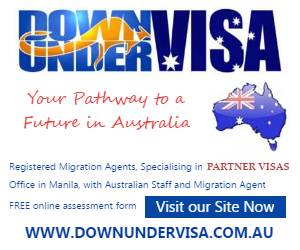 Blogs at PinoyAu - Source of Useful Tips and Guides for Pinoys in Australia
New PinoyAU Forum Android App!
PinoyAU has launched a new Forum Android App in Google Play Store. You can search in playstore using "pinoyau" or by clicking this link. It's currently in Beta so please provide us your feedback here.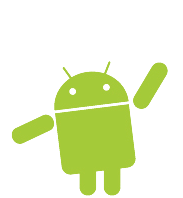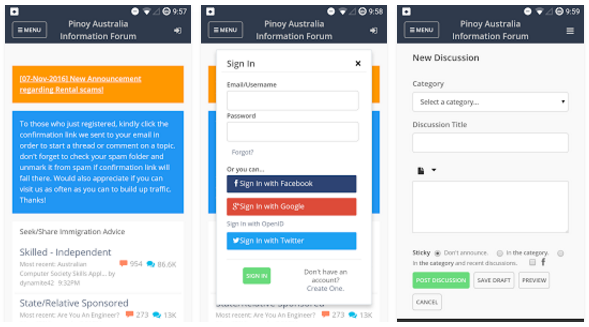 (click X on the upper right corner or click outside this box to close)