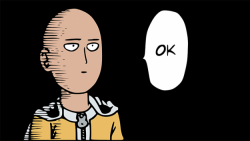 Howdy, Stranger!
It looks like you're new here. If you want to get involved, click one of these buttons!
Check out the new 2017-2018 Medium and Long Term Strategic Skill List (MLTSSL) and Short‑term Skilled Occupation List (STSOL) - formerly known as SOL and CSOL
here
Heprex
About
Username

Heprex

Location

Eastwood City

Joined

Visits

197

Last Active

Roles

Member

Posts

1,874
Reaction Stats & Counts
| | | |
| --- | --- | --- |
| LOL | | 10.8% |
| Awesome | | 63.1% |
| Informative | | 23.6% |
| Artistic | | 2.5% |

| | | | |
| --- | --- | --- | --- |
| 57 | 332 | 124 | 13 |
| LOL | Awesome | Informative | Artistic |
Activity
Good Day!
I'm a newbie here in this forums. Do you guys know the steps in becoming an RN in australia?
i just passed the OET exams.
I want to self apply kasi medyo tight ang budget.
Thank you

Sir Heprex,

Hingi po sana ako templete para makakuha ng 90 sa speaking module. sa May 17 napo exam ko. Thank you po.

Hi Heprex, I just want to say THANK YOU for sharing your knowledge dito sa forum. Been a lurker since last year. My husband's the main applicant and we're a family of 4. ECE grad din xa but 26311 pinili nya. Thanks for sharing your PTE tips. Ginamit ko kasi I also prepared a reviewer for him. Twice na xa nag IELTS but failed to score 7 sa speaking. Buti na lang naka superior sa pte on his first take! Hehe. And great job on the FEEDBACK! Team feedback din kami! Got our grant on April 5 and kakarating lang namin dito sa Sydney kanina lang. Need to enter kasi before May27. I was really planning to say thank you even before sa PTE pa lang but sabi ko mas masaya kung nasa finish line na :) More power to you Sir! And thank God for people like you :)

Hi Heprex, pwede po pashare nung PTE review materials. Salamat.

Email:

[email protected]

Good day sir Heprex, Sir pwede makahingi ng templates for essay writing, mababa kasi nakuha ko sa writing eh, baka need ko na talaga gumamit ng templates. thank you in advance sir.

[email protected]

yan po email ko..

- Tim Alvaro

Hi sir Heprex,

Would like to know if you have read/heard/experienced to submit organizational chart to the VEtassess, or any equivalent body, for education/work experience assessment?. They sent me an email requiring to submit org chart, I'm curious as to why they are asking it, or what seems inadequate with what i've submitted. The org chart is not part of the original required requirements that they are asking.

Thanks for your help.

Regards,
ricabanana

Hello sir, ask lang po, sa ACS result, if yung skilled employment considered after January 2012, ano po kaya yung ilalagay na start date ng skilled employment pag nag pass po ng EOI?

BTW, yung original na start date ko po talaga sa work is January 10,2010. minus 2yrs po ako.

Thank you po!

Hi, ask lang po. Magpapassess po ako as ICT Security Specialist. Ilan pong percentage ng job duties to have positive assessment? Nalilito lng po ko kasi same kami ng job duties ng database admin at system admin. Need po ba pineperform din yung work nila? Thank you

Pre BM na ako sa April 15. start ng work ko sa April 23. pag mejo madami na ako kilala, check ko if may mga openings for network :)

Hi Sir. I'm having a problem understanding the thread about PTE, EOI and such. As far as I understand po, for those who have a bachelor's degree outside Australia is we need to undergo a certain assessment. What are those assessment po?

I had my Bachelor's degree of Legal Management in San Beda College, Manila. Section 1 in the list of schools for pointing system. But the problem is I don't know where or how to start with those assessment that you are talking about.


Hope you could help me. Thank you very much . God bless you




Good day sir. Im just a newbie here. Same feelings just like everyone. Frustrated and a bit anxious.. I've read a couple of thread regarding "feedback". Batch nov po ako sir. Nov22 lodged visa 190. Feb13 CO asked for PTE score to be sent sa DIBP and Police clearance from saudi. Which is na send ko naman nun feb17 po. And for some, sending "feedback" worked sa pag grant ng visa. So i really wanted to try it as well po. Gusto sana na mag ask ng help how to make/send feed back? Ano pong format and ano ilalagay and saan po isesend?. Thank you so much sir.. have a great day po.

hi sir good am. Ask lang po kung pwde makahingi ng templates for writing and speaking. Thank you.

hello po, advisable ba na i-avail pa yung package ng e2 language? thanks :-)

Hello po. Pwede po ba patulong sa pag fill up EOI ko?Usual country of residence: Singapore (correct?)

Should I tick both below using the same Single EOI? Or Should I create 2 EOIs for visa 189 and 190 separately?
Points Tested Skilled Migration
Skilled - Independent (Subclass 189) (Points-Tested Stream) Help for Skilled - Independent (Subclass 189) (Points-Tested Stream)
Skilled - Nominated (Subclass 190) (Permanent) Help for Skilled - Nominated (Subclass 190) (Permanent)


How many family members? (Does this include myself?)

In which State or Territory would the client be interested in seeking nomination from? (Can I select "Any"?)

Education history
Which one should I select below?
Qualification: Bachelor of Science, Business or Technology or Bachelor Degree (Others)

Skills assessment
Date of skills assessment (dd/mm/yyyy) (Which date is this?)
Reference number/receipt number: (Which number is this?)

Thanks in advanced po. Pasensya na sa abala.

hi sir quick question po.

Based po sa mga nabasa ko, ECE grad po ako and with 9 months sap consultant and 3 years software qa.

Tama po ba na since ECE ako and mostly software QA work ko, malaking probality na kulang pa work experience ko or may deduction ako which would result to 0 points sa work experience ko?

Hi Sir

@Heprex

, As I mentioned po sa previous message ko that I am applying for Visa 189. Mag IELTS exam po sa following month. I need to ask po about sa COE from previous companies na closed na. Sino po pdeng magvalidate ng COE ko? Pde pu ba ung mga dating managers ko since wla na akong contact sa HR? Meron po ba kyo guide for me and my partners before submitting EOI? Thanks po.

Sir pa update Oct batch

189 | 26 Oct 2017 |19 jan 2018 / CO requested HK Police CNCC | GSM Adelaide (CO Ruth)

Hi sir,, im a newbie in this forum,, but been reading for some time na po. I took pte thrice and sa speaking ako parati nagkukulang,, katatapos ko lang po mag review sa isang review school and one comment was soft daw ang voice ko and hindi malakas then I saw one video sa you tube na pwde icover ung hand sa may malapit mic para lumakas ata ung volume, is that applicable po kaya.? thank you so much and if I may ask for some tips for speaking. Thank you.

Sorry, additional question, pano technique mo sa summarize written text?

Thank you ulit :)

Hi Heprex,

Pwede po ba makahingi ng template mo sa Describe Image for Images or processes :)

Thank you.

hi sir thank you sa pagsagot.. pero wala naman pong bearing kung imanual ko ung pagsend ng scores ko po sa dibp if ever? balak ko kasi sana manual para malaman ko muna kung dapat kong isend or hindi ung scores. thank you po

Hello po. Sorry po hindi ko po kasi mahanap sa thread ung application na ginagamit nio for recording ng speaking? Ang nabasa ko lang po is kay google kayo nag papractice. Sa Speaking po kasi ako nag fail din. Thank you so much.

Sir heprex ppwde po b aq mkhngi ng sample template po nyo sa summrze spoken text slmt po sir

Hi Heprex! ECE ka din ba? Tapos Network Engineer? Sakto 5 years work experience ko this November palang. Tanong ko lang san ka nag pa assess sa EA ba or sa ACS?

Sir Heprex ask ko lang po kung meron expiration yung requirements sa CHED at yung letter from school? TIA.

Hi po! Mag-EOI na po sana ako ngayon kaya lang diko sure ano ilalagay ko, kung Bachelor Degree (Others) o Bachelor Degree in Science? Ang course ko is Bachelor of Science in Civil Engineering tapos comparable to AQF Bachelor Degree. Thanks po.

Also, dapat po ba yung for the past 10yrs lang yung isasama sa employment history, more than that po di na need like 2005 employment?

Thank you very much for all your help!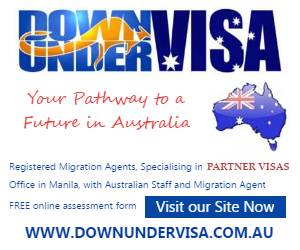 Blogs at PinoyAu - Source of Useful Tips and Guides for Pinoys in Australia
New PinoyAU Forum Android App!
PinoyAU has launched a new Forum Android App in Google Play Store. You can search in playstore using "pinoyau" or by clicking this link. It's currently in Beta so please provide us your feedback here.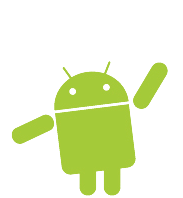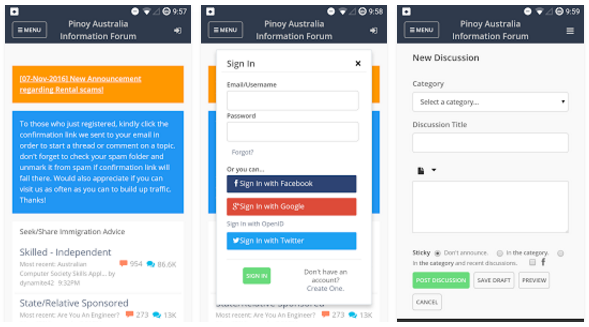 (click X on the upper right corner or click outside this box to close)