Howdy, Stranger!
It looks like you're new here. If you want to get involved, click one of these buttons!
Categories
3.7K

Seek/Share Immigration Advice

1.4K

General Topics on Life in Australia

2.3K

Resident's corner - Latest Happenings, Offerings, in specific State, Suburb, City

1.8K

Free Ads - Section

135

Anything Goes

57

News
Check out the new 2017-2018 Medium and Long Term Strategic Skill List (MLTSSL) and Short‑term Skilled Occupation List (STSOL) - formerly known as SOL and CSOL
here
Complaint
My fiance and I are very excited to be with each other this christmas holidays. I dont know if someone could help us if we are doing the right thing. We have our on progress fiance visa. Before we started to lodged our tourist visa we emailed Immi to inform them our plan, no reply. We decided to lodged our tourist visa and got granted together with my kids last week. I rang and spoke yesterday to one of the case officer and she was very nice. I asked her to know if its fine to travel this holidays to australia given that my application will be 1 year this January 24, 2018. We're hesitant to book a ticket since it is scary to know that we will just sit there for 1 day and have to come back for finalization of our fiance visa. She just told me to send my inquiry through email and can't tell anything. She will forward my file to the manager because it was been stuck there and not been forwarded to the next case officer for further assessment. I told her that i sent email but got no reply. Im not really worry about the grant of our fiance visa because i have now my tourist visa. What i asked is a word from them to tell us if its safe to travel. We want to spend christmas together at least while waiting for the grant of our pmv. Now if there is no reply from them, we will travel. The risk here if they will tell us to leave for finalization it will cost a lot for rebooking (3 passengers). Ticket cost a fortune.

● Our concerns are, do we have to book a ticket roundtrip? Is it alright without having risk of paying for rebooking because I have kids with me, we're travelling together. Ticket cost a fortune.
● Though the kids is not an Australian but can we consider them as dependents and prioritise the application since school year will open on January?

This are the questions we asked from immi but got no response. My fiance would really want to file a complaint but i stop him.If that happen worst case scenario, can we file a complaint for not providing us any clarification?

Any advise will be highly appreciated. Thank you
0

LOL
0

Awesome
0

Informative
0

Artistic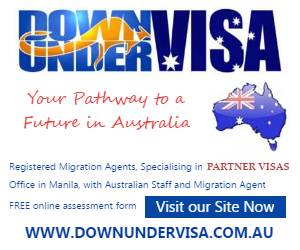 Blogs at PinoyAu - Source of Useful Tips and Guides for Pinoys in Australia
New PinoyAU Forum Android App!
PinoyAU has launched a new Forum Android App in Google Play Store. You can search in playstore using "pinoyau" or by clicking this link. It's currently in Beta so please provide us your feedback here.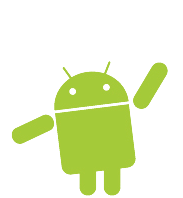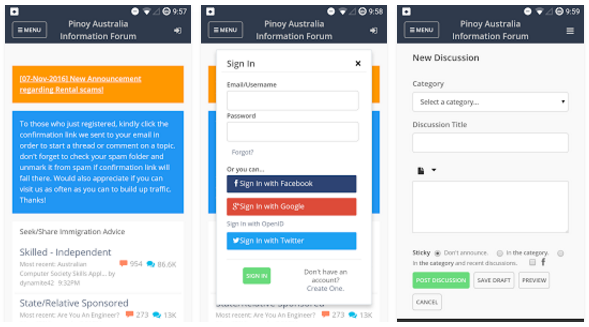 (click X on the upper right corner or click outside this box to close)