Sorry for the down-time kanina, I've sorted it out, everything should be back to normal.

Hi All, I hope everyone is well and also your family. As a way to extend help during this time of crisis, Visa Consort in partnership with Pinoy AU, would like to offer further reduced rate (for a limited period) to anyone who would wish to engage a migration agent service. If you have conducted your research, you know that their rate is one of the most affordable in the market. Please click
here
for more details about the offering.
Welcome to the New and Upgraded Pinoy AU Forum! We have only updated a couple of times since 2010. Apology it took some time. Some of the features are still being migrated. Please feel free to report
here
or email me at
[email protected]
if you will encounter any issues. Thank you.
Pinoy Australia Information Forum
The longest running Filipino Australian Forum site in the history, connecting all Pinoys "in" and "to" Australia since 2010!

Ask A Migration Agent [FREE Consultation]
Category List
General Topics on Life in Australia
Category List
Resident's corner - Latest Happenings, Offerings, in specific State, Suburb, City
Category List
Migration Agents

We are committed to assist anyone who wishes to migrate, study, work and travel to Australia and New Zealand in the most professional, efficient and cost-effective manner. We are committed to delivering excellent and honest service.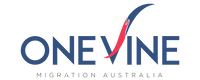 Visa Consort provides affordable immigration and visa assistance to help people live the Australian dream. We are based in London and we work with a promise to serve with integrity, clarity and transparency.
Category List
Category List
Expand for more options.
Discussions
82
Comments
644
FamilyExpress Australia - $1 FIXED FEE for TRANSFERS to the PHILIPPINES