Hi All, I hope everyone is well and also your family. As a way to extend help during this time of crisis, Visa Consort in partnership with Pinoy AU, would like to offer further reduced rate (for a limited period) to anyone who would wish to engage a migration agent service. If you have conducted your research, you know that their rate is one of the most affordable in the market. Please click
here
for more details about the offering.
Hi to All, Please take extra care guys wherever you are, take care of your love ones too. Especially to our friends in Singapore, more being confirmed, and are through community spread, no longer from people who travelled from China. Observe proper hygiene at all times and also monitor our little ones as they often put their hands in their mouth.
Welcome to the New and Upgraded Pinoy AU Forum! We have only updated a couple of times since 2010. Apology it took some time. Some of the features are still being migrated. Please feel free to report
here
or email me at
[email protected]
if you will encounter any issues. Thank you.
Pinoy AU Verified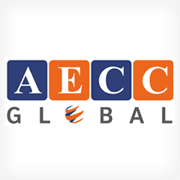 AECC Global Philippines
Makati City, Philippines
Offering a world class education counselling service means having a global footprint and no language barriers. That's why we operate in 9 countries with 28 international offices, and our team fluently speaks more than 21 languages. We can help you follow the path you've been dreaming of by communicating with you in your language, from wherever you currently are.

ActiveProfile
AECC Global Philippines's Overview
Who we are & What we do
Almost all our Education Counsellors have been international students at some point in their lives, so we really understand what it's like to be considering international study. We take the time to understand your education, migration and career goals, and then help you make them happen. Here is why you need to speak to us:
We've got first-hand experience in international study (so we know what you're going through) and have helped hundreds of students like you
Our fully qualified team will be here to guide you through every step of the way from identifying your goals to recommending and applying for a course and institute with best career outcomes for you
We can offset costs by finding scholarships and a lot of universities will waive off application fees when you apply through us
From history to engineering, hospitality to biology, we can make your study dreams a reality through our partner institutions. We represent and recruit students for 300+ top universities and institutes globally
We have in-house team of registered migration agents to help you navigate the visas you require for whichever country you wish to study in
Address
L&R Building, 2nd Floor, 1018 Antonio Arnaiz Ave, Makati, 1223 Metro Manila, Philippines
Timing
Monday
8:00AM-4:30PM
Tuesday
8:00AM-4:30PM
Wednesday
8:00AM-4:30PM

Open

Thursday
8:00AM-4:30PM
Friday
8:00AM-4:30PM
Saturday
10:00AM-3PM
Sunday
Closed
Call
+63 2 232 9142
Website
https://www.aeccglobal.com.ph