Hi All, I hope everyone is well and also your family. As a way to extend help during this time of crisis, Visa Consort in partnership with Pinoy AU, would like to offer further reduced rate (for a limited period) to anyone who would wish to engage a migration agent service. If you have conducted your research, you know that their rate is one of the most affordable in the market. Please click
here
for more details about the offering.
Welcome to the New and Upgraded Pinoy AU Forum! We have only updated a couple of times since 2010. Apology it took some time. Some of the features are still being migrated. Please feel free to report
here
or email me at
[email protected]
if you will encounter any issues. Thank you.
Pinoy AU Verified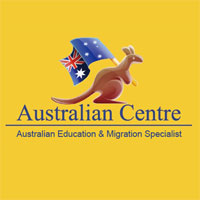 Australian Center Philippines
Darlinghurst, New South Wales
Australian Centre Pty. Ltd. has been operating for 25 years and has purchased a prominent site in a prime location in the heart of Sydney (beside Hyde Park) with extensive ground floor frontage (inside Oaks Hyde Park Plaza). Onsite counsellors and migration agents are available to assist and support overseas students with a range of ancillary services such as airport pick-ups, accommodation assistance and complimentary student visa applications.

ActiveProfile
Australian Center Philippines's Overview
Who we are & What we do
At Australian Centre we take pride in supporting and assisting you to achieve your goal the best we can. Travelling to a foreign land as a student for the first time can be both daunting and exciting, and we get that. Most of our counsellors were once an international student too, and having been there and done that we can understand the challenges that can come your way. With more than 20 years of experience in the industry, Australian Centre is committed to providing quality service and support to benefit the education and daily life of students both domestically and coming from abroad. We are here for you.

Our services include:
CONSULTATION
Our professional consultants will help the student explore their study options and choose the one most suitable to them based on the lifestyle they want, what the student wish to achieve, their experience and their budget. Get correct and proper advice from our Registered Australian Migration Agent and Licensed New Zealand Immigration Adviser
PREPARATION
As part of our commitment to ensure our student have everything prepared, we take the time to explain every stage of the process to students and help them prepare and review the necessary documents. Whatever your situation, we can help.
ASSURANCE
Our experience team will be able to support the student on arrival and help with their transition as an international student. Anything from airport pick-up, opening a bank account , contacting their families back home, changing courses or simply to have a chat when they are missing home.
SUPPORT
At Australian Centre our relationship with the student is forged the moment they engage our service, and we are here to support them at every stage of their education journey.
Address
Ground Floor, 38 College Street Darlinghurst, New South Wales
Timing
| | |
| --- | --- |
| Monday | 9:00am-6pm |
| Tuesday | 9:00am-6pm |
| Wednesday | 9:00am-6pm |
| Thursday | 9:00am-6pm |
| Friday | 9:00am-6pm |
| Saturday | Closed |
| Sunday | Closed |
Call
+61 2 9380 9888
Website
https://www.australiancentre.study/