Howdy, Stranger!
It looks like you're new here. If you want to get involved, click one of these buttons!
Categories
3.9K

Seek/Share Immigration Advice

1.4K

General Topics on Life in Australia

2.5K

Resident's corner - Latest Happenings, Offerings, in specific State, Suburb, City

1.8K

Free Ads - Section

141

Anything Goes

62

News
Random Members
(31386)
Rebuilding user profile avatar, please refresh the page.
Browse Members
Do you wish to engage a migration agent but it's just to costly? Visa Consort understands your situation and came up with a special year end offer exclusive to all Pinoy AU members! Check our here for
more
info
Looking for Room to Rent in Melbourne CBD
Hi all,

I will be landing in Melbourne this coming April 15, 2018 and looking for a room to rent for single male.
June 13, 2015 - IELTS Exam
June 26, 2015 - IELTS Result (L7 R7 W7.5 S6.5)
Waited to finish on-going project for my 3rd career episode :-)
Sept 15, 2016 - CDR preparation
Oct 08, 2016 - Submitted CDR to EA
Oct 24, 2016 - EA Positive Result (Professional Engineer - ANZSCO 233512 Mechanical Engineer)
Nov 05, 2016 - EOI Visa 189 - 60 pts, 190 - 65 pts
Feb 01, 2017 - PTE-A Exam
Feb 02, 2017 - PTE-A Result (L76 R73 S80 W79)
Feb 03, 2017 - EOI updated Visa 189 - 70 pts, 190 - 75 pts
Feb 15, 2017 - ITA for Visa 189 received
Apr 15, 2017 - Visa Lodged
May 09, 2017 - CO allocated GSM Adelaide (no additional documents requested)
May 31, 2017 - Direct Grant!
Dec 17, 2017 - Initial Entry at SYD
Dec 20, 2017 - Back to PH and to DXB
Apr 15, 2018 - Moved to Melbourne ~ job hunting....
May 14, 2018 - First day of work! :-)
0

LOL
0

Awesome
0

Informative
0

Artistic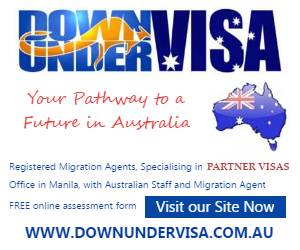 Blogs at PinoyAu - Source of Useful Tips and Guides for Pinoys in Australia
New SimplyStall Mobile App!

Hi everyone!
I'm very happy to announce PinoyAu Forum's new app called "SimplyStall" . It's a new Gumtree like service for Pinoys in Australia but in a way better!
So if you have any items just collecting dust? Why not convert it to cash?
If you are selling new items or products or wish to give an item away for free then this might be a good avenue for you.
This project is a new initiative to unify and have a common portal for Pinoys in Australia to sell and share stuffs.
It's now available on Google Play and Apple App Store.
Please do try it out. I'd appreciate if you can help me spread the good news and start selling your old or new stuffs.
(click X on the upper right corner or click outside this box to close)