Howdy, Stranger!
It looks like you're new here. If you want to get involved, click one of these buttons!
Categories
3.9K

Seek/Share Immigration Advice

1.4K

General Topics on Life in Australia

2.5K

Resident's corner - Latest Happenings, Offerings, in specific State, Suburb, City

1.8K

Free Ads - Section

140

Anything Goes

61

News
Where best to exchange AUD to USD in Sydney?
Hi Guys! I live in Sydney currently, particularly in Burwood, Inner West. I work in the city from Monday to Friday. I need to exchange my AUD to USD for loan purposes. Do any of the oldtimers here have any suggestions where I can get the best rate for my AUD to USD? Or better yet, san ako pwede magpa exchange ng walang hidden charges or service fees? Thanks!
ICT Business Analyst - 261111
Visa Subclass 189


24 June 2013 - Skills Assessment submitted to ACS
15 Aug 2013 - IELTs General Speaking Test
17 Aug 2013 - IELTs General Test (Listening, Reading, Writing)
30 Aug 2013 - IELTs Results (L - 9.0, R - 8.0, W - 8.0, S - 8.0, Overall - 8.5)
24 Sept 2013 - Favorable letter received from ACS (ICT Business Analyst)
26 Sept 2013 - Submitted EOI (70 points)
7 Oct 2013 - Received Invitation to Apply (Visa Subclass 189)
11 Oct 2013 - Submitted Visa Application
21 Oct 2013 - Medical Exam (I completed mine, partner had to wait for a few days to complete hers)
- applied for NBI Clearance
24 Oct 2013 - Primary Applicant (me) Medicals uploaded by NHSI.
4 Nov 2013 - Partner completed Medical Exam
5 Nov 2013 - Claim NBI Clearance
- Secondary Applicant (partner) Medicals uploaded by NHSI.
6 Nov 2013 - 20 Nov 2013 waiting for CO.
21 Nov 2013 - CO Allocated
26 Nov 2013 - Visa Grant (yehey!!)
21 March 2014 - Flight to Sydney (Qantas 7PM HKT)
6 May 2014 - Received 12 month contract from company (same company I worked for in Manila)
12 May 2014 - Started work
15 Dec 2014 - Hired permanently by current company (IT Service Manager).

==Slowly, but surely..Things will fall into place..==
0

LOL
0

Awesome
0

Informative
0

Artistic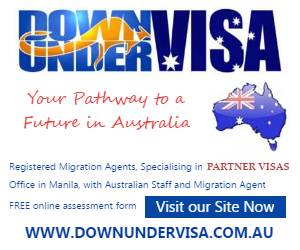 Blogs at PinoyAu - Source of Useful Tips and Guides for Pinoys in Australia
New SimplyStall Mobile App!

Hi everyone!
I'm very happy to announce PinoyAu Forum's new app called "SimplyStall" . It's a new Gumtree like service for Pinoys in Australia but in a way better!
So if you have any items just collecting dust? Why not convert it to cash?
If you are selling new items or products or wish to give an item away for free then this might be a good avenue for you.
This project is a new initiative to unify and have a common portal for Pinoys in Australia to sell and share stuffs.
It's now available on Google Play and Apple App Store.
Please do try it out. I'd appreciate if you can help me spread the good news and start selling your old or new stuffs.
(click X on the upper right corner or click outside this box to close)