Thank you to all who have signed up on our FREE Webinar. Please mark you calendar and be there on 18th Oct 2018 9pm (Manila Time) . You will receive the Webinar link on your email, please don't forget to check your spam folder.
New and Improved Live Exchange Rate - All Remittance Centers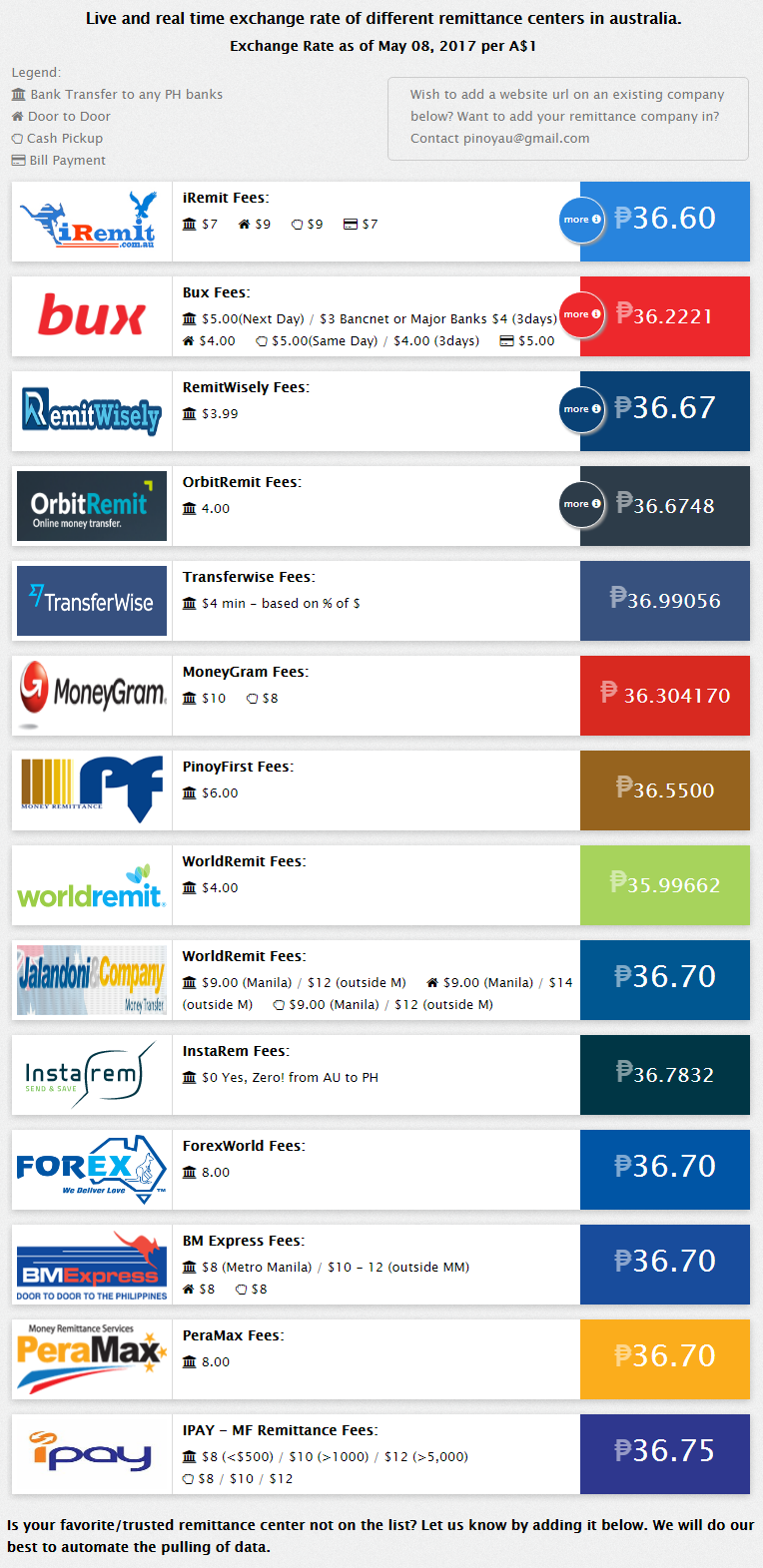 Hi to all Pinoyau mates! Happy let you know that we have revised the Remittance Center page that pulls the LIVE exchange rate of different online remittance centers in Australia for quicker comparison. You can check it out at
http://pinoyau.info/plugin/page/forex
As usual, If you wish to add your favorite remittance center or have any suggestion, please let me know by leaving a comment below.
Thanks and happy remitting!
Regards,
Admin
0

LOL
0

Awesome
0

Informative
0

Artistic