Sorry for the down-time kanina, I've sorted it out, everything should be back to normal.

Hi All, I hope everyone is well and also your family. As a way to extend help during this time of crisis, Visa Consort in partnership with Pinoy AU, would like to offer further reduced rate (for a limited period) to anyone who would wish to engage a migration agent service. If you have conducted your research, you know that their rate is one of the most affordable in the market. Please click
here
for more details about the offering.
Welcome to the New and Upgraded Pinoy AU Forum! We have only updated a couple of times since 2010. Apology it took some time. Some of the features are still being migrated. Please feel free to report
here
or email me at
[email protected]
if you will encounter any issues. Thank you.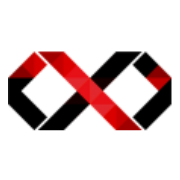 Infinity Migration Services
Cebu Philippines
Infinity Migration Services Pty Ltd (IMS) is a migration and education consultancy that provides processing of student, tourist, and spouse visa for Australia and New Zealand. We pride ourselves on having an Australian Registered Migration Agent and New Zealand Immigration Adviser. At Infinity, it is our work and passion to always go above and beyond to provide top-of-the-line service in an inexpensive way.

InactiveProfile
Infinity Migration Services's Overview
Who we are & What we do
Formed in 2002 by MICHAEL LINDSAY, Infinity Migration Services Pty Ltd (IMS) is a company incorporated in Melbourne, Australia. We provide the most updated and legally correct information on Australia and New Zealand migration and education.

Our services include:
Free Assessment/Consultation
Get correct and proper advice from our Registered Australian Migration Agent and Licensed New Zealand Immigration Adviser
Student Visa Processing
Study in Australia and New Zealand for an international qualification.
Tourist Visa Processing
Visit, tour, and experience the wonders of Australia and New Zealand for up to 12 months
Skilled Migration Processing
Apply and be selected for a skilled occupation in Australia and New Zealand
Spouse Visa Processing
Join your partner or spouse who is in Australia or New Zealand
Airline Ticketing
Book your domestic and International flight with us at a minimum cost
MARKET DIFFERENTIATION
We provide free consultation with our Licensed Migration Agent.
We provide accommodation and pick-up arrangements.
We don't collect professional fees for student visas to Australia.
We provide introduction to Filipino communities in Australia and New Zealand.
We have six (6) branch offices in the Philippines: Quezon City, Tuguegarao City, Baguio City, Bacolod City, Iloilo City, and Cebu City.
We have our own airline ticketing division to ensure hassle free travel arrangements.
UNIVERSITY / COLEGE AFFILIATIONS AUSTRALIA
Deakin University Victoria University
Western Sydney University
University of New England
CQ University
Griffith University
University of Southern Queensland
University of Tasmania
University of South Australia
Edith Cowan University
TAFE Queensland
AA Polytechnic
Deakin College
Envirotech Institute Imagine Education
James Cook University RMIT
Envirotech Education
SERO Institute
Queensford College
Ashton College
Academia International
SCEI
UNIVERSITY / COLEGE AFFILIATIONS NEW ZEALAND
Toi-Ohomai
Institute of Technology
Aspire2
Unitec
Abacus Foundation
AGI
NZIE
Address
Room 603 6/F JRDC Building, Osmeña Blvd., Cebu City
Timing
Monday
9:00am-6pm
Tuesday
9:00am-6pm
Wednesday
9:00am-6pm
Thursday
9:00am-6pm

Closed

Friday
9:00am-6pm
Saturday
9:00am-2pm
Sunday
Closed
Call
(+63) 998 919 8038 ; (+63) 956 018 7620
Website
https://infinitymigration.com/
Other Offices
MELBOURNE (Head Office)
| | |
| --- | --- |
| Address: | 6/61 Robinson Street |
| | Dandenong Victoria 3175 |
| Phone No.: | +61 3 9792 2772 |
PHILIPPINES
Baguio City
Address:
Unit 3-5, 3rd Floor Ecco Building, 43 Assumption Road corner General Luna
Road, Baguio City 2600 Philippines
Phone No.:
(+6374) 442-4639 / (+63) 917 109 0173
Tuguegarao City
Address:
Balungaya - Yague Building Corner Blumentrit and Arellano Streets Centro 1
Tuguegarao 3500 Philippines
Phone No.:
+63 917 519 4838
Quezon City
Address:
14th Floor, Room 1412 Corporate 145 Bldg., Mother Ignacia Avenue,
QuezonCity 1103 Philippines
Phone No.:
(+632) 618-5284 / (+63) 9171236818
Bacolod City
Address:
Unit 105 Ground Floor, Dream 21 Building, 21st Street, B.S. Aquino Drive,
Bacolod City 6100 Philipines
Phone No.:
(+634) 474-1506 / (+63) 9959716161
Iloilo City
Address:
3rd Floor, Rosary Bldg., Iznart Street, Iloilo City, 5000 Philippines
Phone No.:
(033) 3271078|09272985200|09214571993